This is a sponsored post on behalf of Splenda. All opinions are my own.
As a child I loved helping my mom in the kitchen, especially during the holidays. It was a special time that I enjoyed having with her, while learning to cook and bake.
Now that I have 2 little ones of my own, I'm continuing that family tradition with them. They both love helping me in the kitchen, especially when I'm baking or making a delicious dessert.
This past weekend we made Easy White Chocolate Christmas Truffles and we had so much fun while making them. These no bake treats are so festive, delicious, fun to make and perfect for the holidays.
In our recipe we used Splenda instead of sugar because some family members have dietary restrictions and with this zero calorie sweetener we can continue family traditions and everyone can enjoy the foods no matter their dietary restrictions.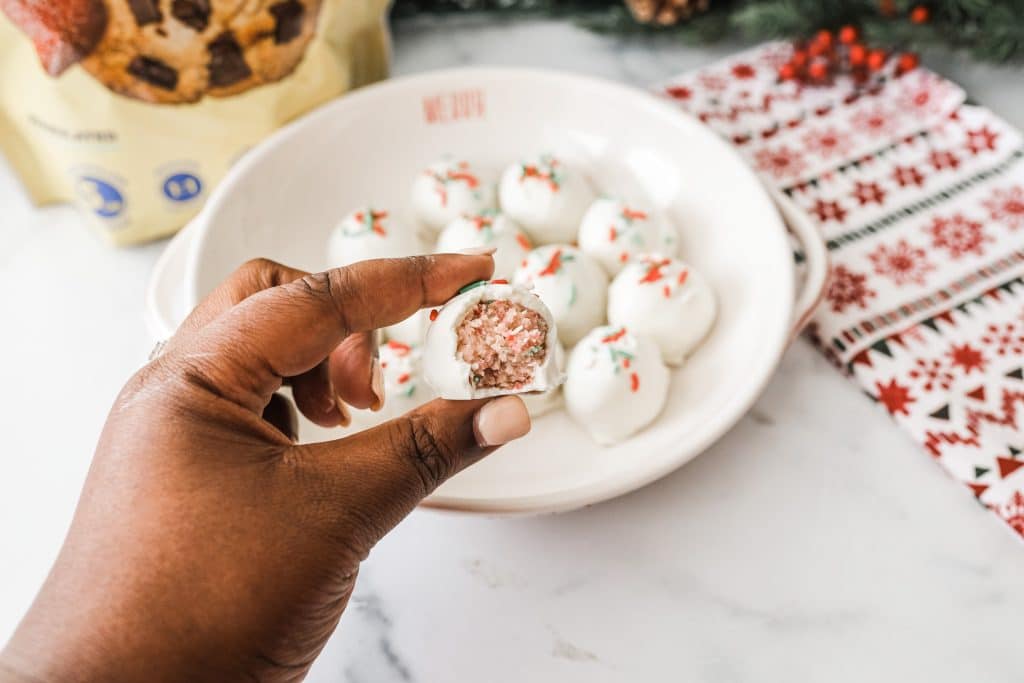 Splenda tastes, bakes & browns just like sugar and I love that I can easily swap out sugar for the zero calorie sweetener and still have an amazing tasting dessert.
In addition to the Original Zero Calorie Sweetener Splenda also has:
Splenda Zero Calorie Stevia Sweeteners
Splenda Magic Baker Sweeteners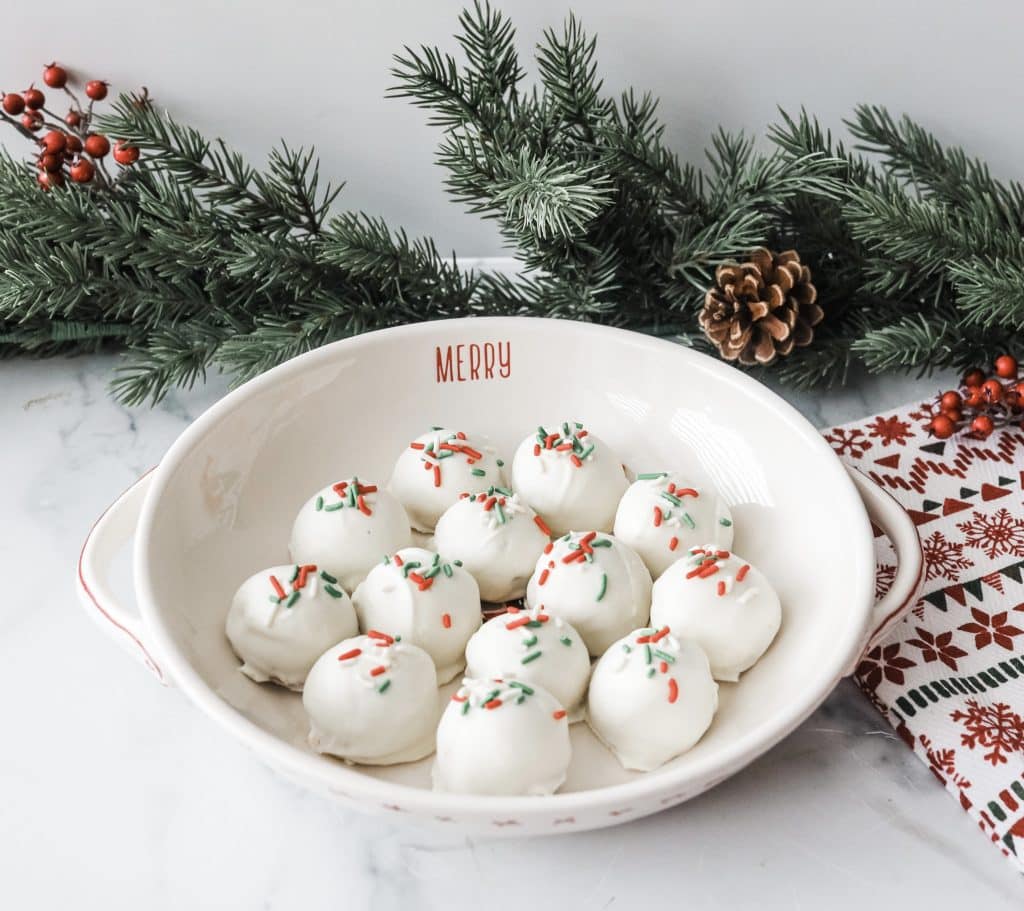 Christmas Truffles
Directions
In a large bowl, mix together the cake mix, flour, Splenda, melted butte, vanilla extract, milk and half of the sprinkles.
Scoop mixture into balls using a small cookie scoop and refrigerate for 20 minutes.
Melt the chocolate and drop truffles in. Roll around to coat, transfer to wax paper and top with remaining sprinkles.
If you're looking for more simple holiday recipes check these out: White Chocolate Dipped Ginger Cookies , Reindeer Pretzels and Elf Chex Mix .