My 2 year old is at the age where she wants to be involved in everything and she loves being in the kitchen helping mommy.
She loves Rice Krispies, chocolate and any kind of hard candy, so I thought it would be fun for us to make these fun Monster Rice Krispie Treats together. These are so easy to make and fun to let your little one decorate.
For this recipe I used store bought Rice Krispie Treats, with a 2 year old and an infant I try to keep everything as simple as possible right now, but you can definitely make your own Rice Krispie Treats.
Ingredients
Rice Krispie Treats (Store bought or you can make your own)
White Melting Chocolate
Food Coloring
Candy Eyes
Halloween Sprinkles
Wooden Dowels
Directions
Take Rice Krispies and push wooden dowels in at the bottom halfway through. Having them on the sticks makes it easier to dip them in the melted chocolate.
Depending on how many colors you want for your treats, place melting chocolate in bowls and melt per the instructions on the package.
Once the chocolate is melted, add the food coloring to make your colors for your treats. My daughter wanted green, blue & purple.
Dip each Rice Krispie Treat in the dyed chocolate covering no more than half of the treat.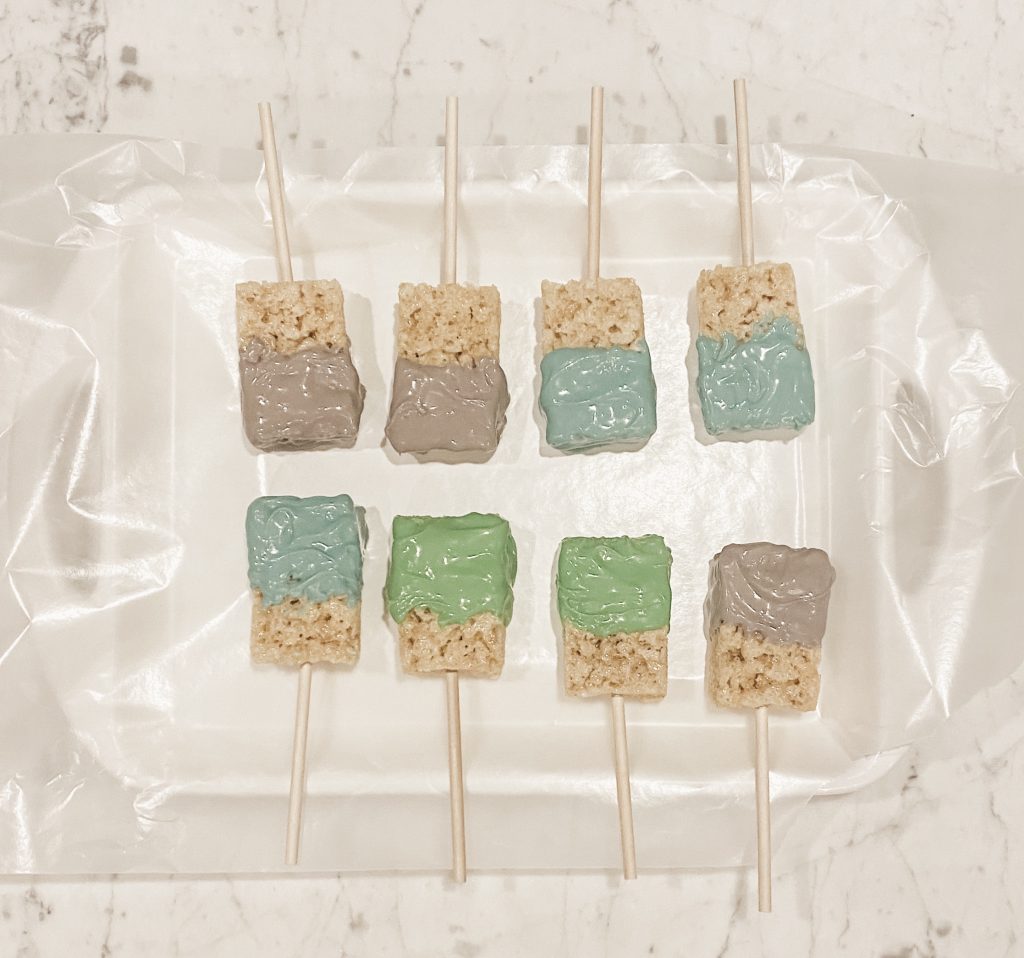 Place the dipped Rice Krispie Treats on wax paper and decorate them with the candy eyes and sprinkles before the chocolate dries.
My daughter had a blast decorating these and I enjoyed making them with her. These treats are perfect for Fall & Halloween and I love that they are so easy to make.