This post is sponsored by Evivo but the content and opinions expressed here are my own.
I can't believe that DJ is already one month old! Going through the newborn stage again is just as exciting, rewarding and sometimes overwhelming as it was the first time with Aubrey Ann.
Since DJ was born he's suffered from severe gas and digestion issues. It was so bad at times that he would cry inconsolably and nothing we did would relieve the issue. We tried tummy rubs, bicycle kicks and even drops for gas and nothing worked. As a mom you never want to see you children in pain, so not being able to relieve his pain made me feel horrible.
I'm excited to share with you all about Evivo baby probiotic and how it has helped with DJ's digestive issues and gut health.
What is Evivo?
Evivo is a probiotic for babies contains B. infantis EVC001, a proprietary strain clinically proven to create a protective environment in baby's gut. Evivo reduces bad gut bacteria by 80%, which lowers the pH level in baby's poop.
When babies have too much bad bacteria in their gut, it increases the pH level of their poop making it more acidic. This can cause issues like gassiness, colic, diaper rash, fussiness, trouble sleeping, bloating and even eczema.
Having a protective environment in baby's gut helps defend against bad bacteria and discomfort for baby, while lowering the pH level of baby's poop to a more protective range.
The first 6 months of a baby's life are critical for proper immune and metabolic development, so it's important to use Evivo right from the start.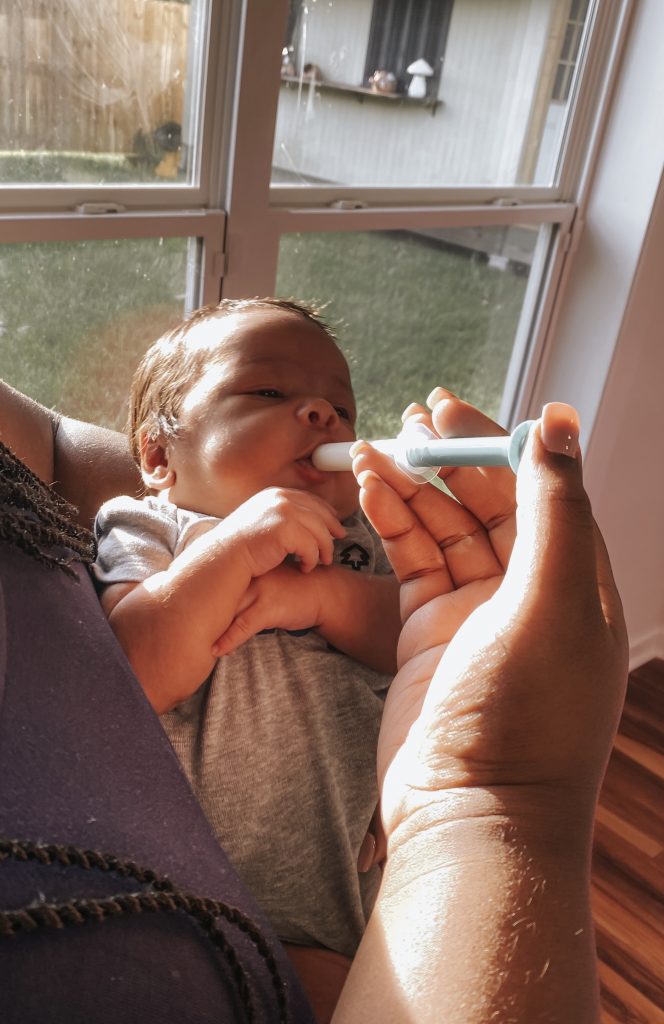 How To Use Evivo
Pour one packet of the Evivo probiotic powder into the mixing bowl.
Add 3-5 ml of breastmilk or formula to the powder and mix well.
Feed to your little one using the syringe.
Continue this routine every day for the first six months of your little one's life.
Helpful Facts About Gut Health
MYTH #1: Baby looks healthy so baby's gut is healthy too.
FACT #1: 9 out of 10 babies born in the US have a low functioning gut microbiome due to the lack of good bacteria needed for a healthy gut.
MYTH #2: Babies will grow out of tummy troubles as they get older.
FACT #2 : The first 6 months are critical for proper immune and metabolic development. Too much bad bacteria in the gut early in life is linked to an increased rate of diaper rash, colic, eczema, and allergies.
MYTH #3: Baby probiotics are only needed when symptoms appear.
FACT #3: Probiotics are not just for fixing symptomatic conditions. In fact, Evivo is the only probiotic clinically proven to repopulate baby's gut with the good bacteria they are missing 100% of the time, every time.
MYTH #4: There's not enough science to prove probiotics are really helpful.
FACT #4: Evivo is the result of over a decade of research and clinical trials studying the importance of B. infantis in the gut, and the many benefits it provides to baby's gut health.
MYTH #5: All probiotics are the same.
FACT #5: Strain does matter. Evivo contains B. infantis EVC001, a proprietary strain that is clinically proven to be 100% effective in restoring B. infantis to baby's gut while reducing bad bacteria by 80%.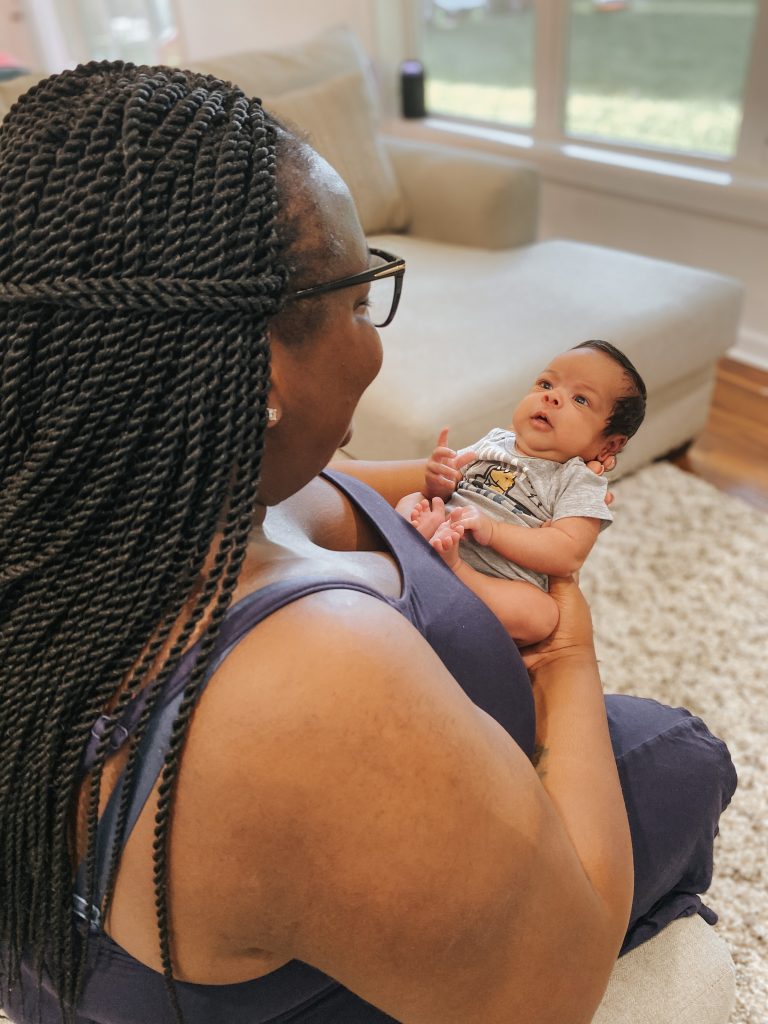 Our Experience With Evivo
When we took DJ in for his 2 week check-up with his pediatrician, we mentioned his digestive issues to her along with his fussiness, bloating & trouble sleeping and she recommended that we try an infant probiotic. After doing our research on different infant probiotics we decided to try Evivo because it's the first and only baby probiotic that is clinically proven to reduce bad bacteria by 80%.
DJ is a much happier baby since we've been using Evivo. There has been such a big improvement in his digestion since the first day we started giving it to him.
Seeing him happy and no longer suffering with severe gas pains, bloating, fussiness and sleepless nights makes me happy and lets me know that we made the right decision in using Evivo. I love that Evivo not only provides immediate relief for DJ but it will also benefit him long term in helping to develop a healthy gut.
Recent Survey Results From Moms Giving Their Baby Evivo:
65% of moms report a decrease in colic symptoms, such as gassiness and fussiness, after giving baby Evivo.
52% notice baby's nighttime sleep is longer/more consistent
64% notice less/no gas or fussiness
71% notice less/no diaper rash
Don't miss out on your chance to get $10 off your Evivo starter kit of 4 weeks with code (BLOG2ZKH36), or receive $20 off your Evivo starter kit of 8 weeks or more with code (BLOG545GG7)!

Have you experienced any similar symptoms with your little one?