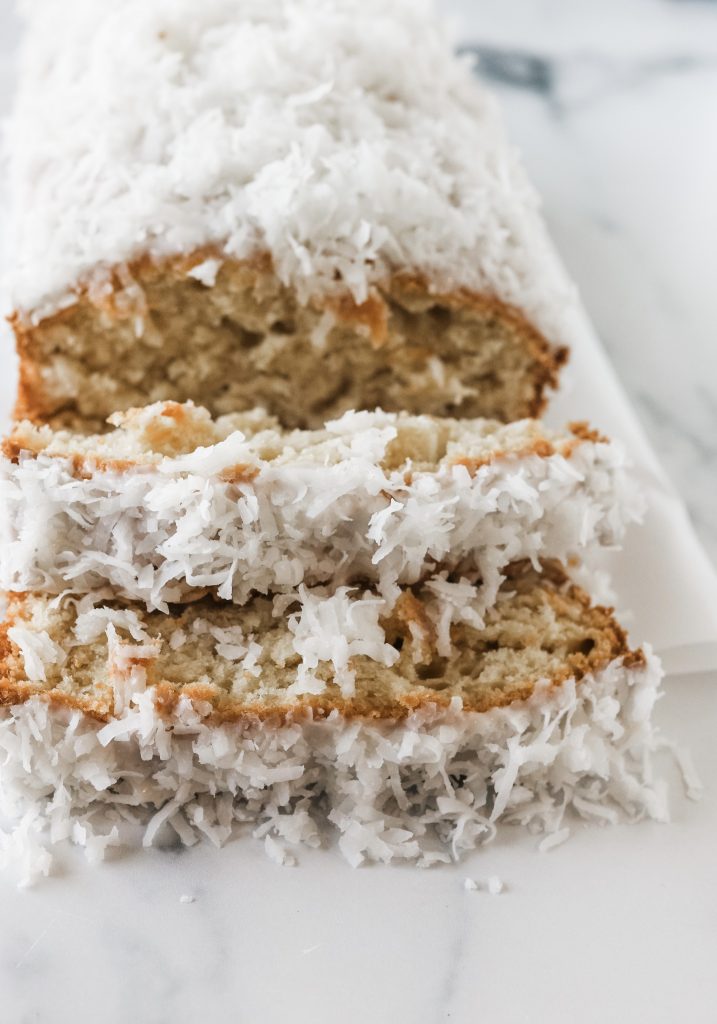 This Coconut Pound Cake Recipe has everything you want in a Coconut Cake. It's moist, fluffy, sweet but not too sweet and has the right amount of coconut flavor in every bite. From the dense cake to the sweet coconut icing to the extra shredded coconut on top, there is nothing you won't love about this cake.
What I love about this coconutty cake is that it's easy to make, it tastes amazing, it stores well and it can be enjoyed for dessert, an afternoon snack and even breakfast.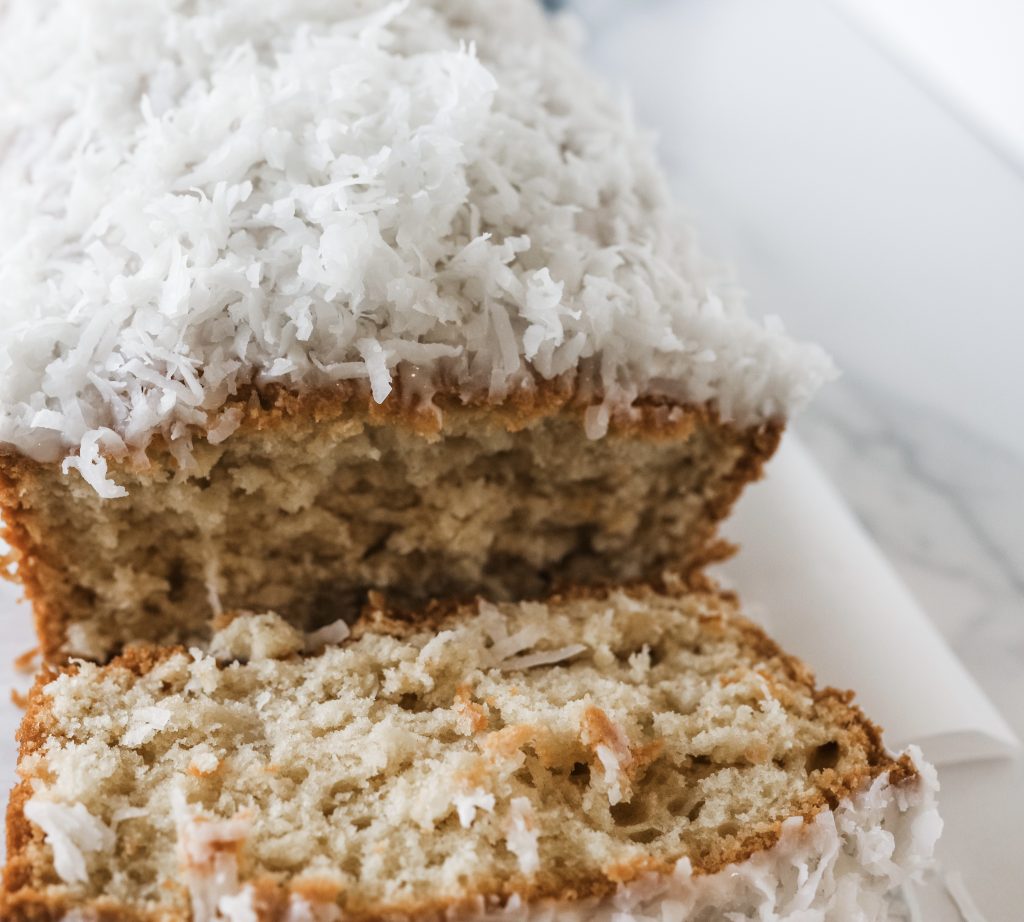 Recipe Below
Coconut Pound Cake
Ingredients
POUND CAKE
1 1/2 sticks room temperature unsalted butter
1 cup granulated sugar
2 large eggs
1 3/4 cups all purpose flour
1 tsp baking powder
1/4 tsp baking soda
1/2 tsp salt
1 cup canned coconut milk
1 tsp vanilla extract
1/2 tsp coconut extract
1 cup shredded sweetened coconut
GLAZE
1 1/2 cups POWDERED sugar
5 Tbsp coconut milk
1/4 tsp vanilla extract
pinch salt
shredded sweetened coconut for topping
Directions
Preheat oven to 350F
Spray your loaf pan with and line it with parchment paper.
Mix the butter and sugar together until light and fluffy.
Beat in the eggs, one at a time.
In a separate bowl whisk the flour, baking powder, baking soda, and salt together.
Add the dry ingredients to the wet ingredients. Mix in the coconut milk and both extracts.
Gently fold in the shredded coconut and pour the batter into your prepared pan.
Smooth out the top and bake for about 65 minutes until risen and golden ( You can test it by inserting a toothpick in the center and if it comes our without wet better on it, it's done)
Let your cake cool completely before glazing.
While cake is cooling make your glaze.
Mix the powdered sugar,vanilla extract and coconut milk to make a thick glaze. Stir in a pinch of salt and spread the glaze over the cooled cake and top with shredded coconut.
Enjoy! ( Can be stored in the refrigerator or at room temperature)
If you love pound cake check out my Pumpkin Bread, Carrot Cake Bread, Nutty Banana Bread and Lemon Loaf.