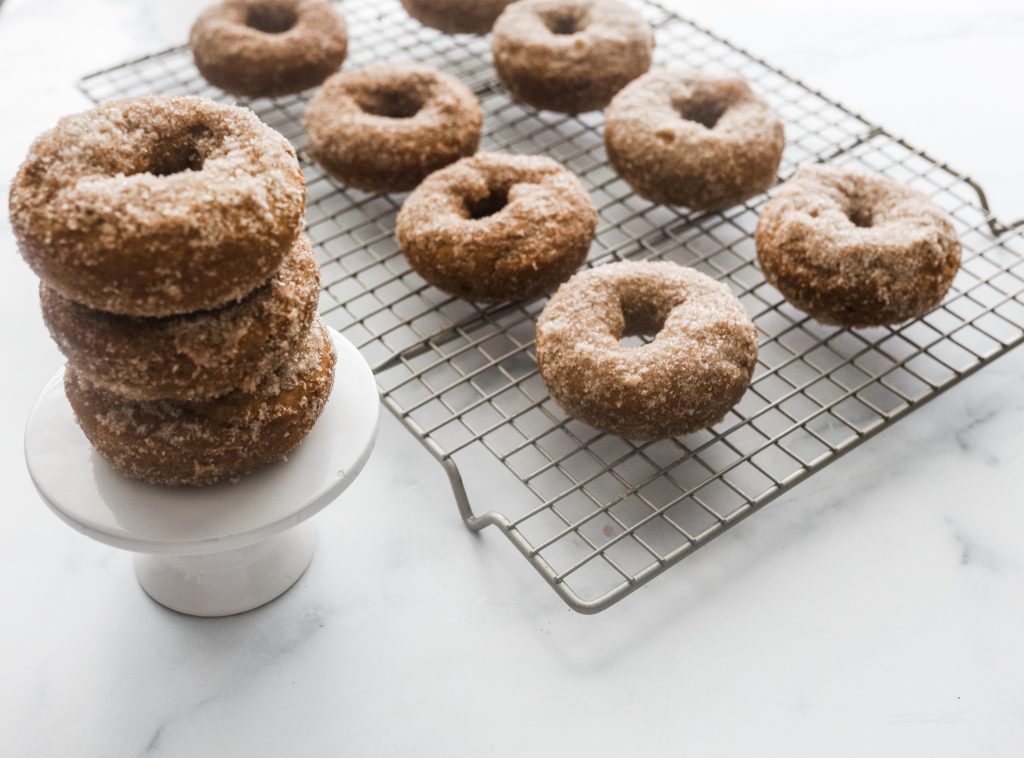 Fall is officially here and I am so excited. This is my favorite season of the year here in Louisiana. From the cool weather, to the pumpkin patches, hayrides, tailgating and so much more, I love this season. Of course I couldn't forget about my favorite Fall foods.
Fall desserts are a must have in our household. I recently made these Easy Pumpkin Spice Donuts and they were so delicious. The pumpkin flavor is good but not overpowering and the cinnamon sugar & pumpkin pie spice topping is AMAZING on these fluffy donuts.
These donuts were so easy to make and are guaranteed to be loved by anyone that tries them. They are perfect for Fall season and can be enjoyed as a breakfast, dessert and even a snack.
Recipe Below
Pumpkin Spice Donuts
Ingredients
2 cups all purpose flour
⅔ cup brown sugar
3 tsp pumpkin pie spice
2 tsp baking powder
½ tsp baking soda
¼ tsp kosher salt
1 cup pumpkin puree
2 eggs
½ cup butter, melted
2 tsp vanilla extract
Non-stick cooking spray
½ cup butter, melted
¾ cup white sugar
1 tsp ground cinnamon
1 tsp pumpkin pie spice
Directions
Preheat oven to 350F degrees
Spray your donut pans and set aside.
In a medium bowl combine: Flour, brown sugar, pumpkin spice, baking powder, baking soda and salt.
In a separate small bowl combine: Pumpkin puree, egg, butter and vanilla extract.
Mix the wet ingredients into the dry ingredients, until just combined.
Pour the donut the batter in a piping bag

and pipe the batter into the pans filling the mold only 3/4 full.

Bake for 20 minutes and then remove from oven. Carefully remove the donuts from the pan and place them on cooling rack.
While the donuts are cooling make your topping.
Combine remaining sugar, cinnamon & pumpkin pie spice. After the donuts have cooled for 5 minutes;Using a pastry brush, brush each side of the donut with the melted butter and dip both sides into the cinnamon sugar.
Enjoy!