These peach puff pastry tarts are so delicious and fun & easy to make. The filling is only 3 ingredients and puff pastry is store bought. It's topped with a decadent brown sugar glaze that tastes like pralines without the pecans. These are perfect for breakfast, a snack & dessert and can be enjoyed by anyone, no matter their age.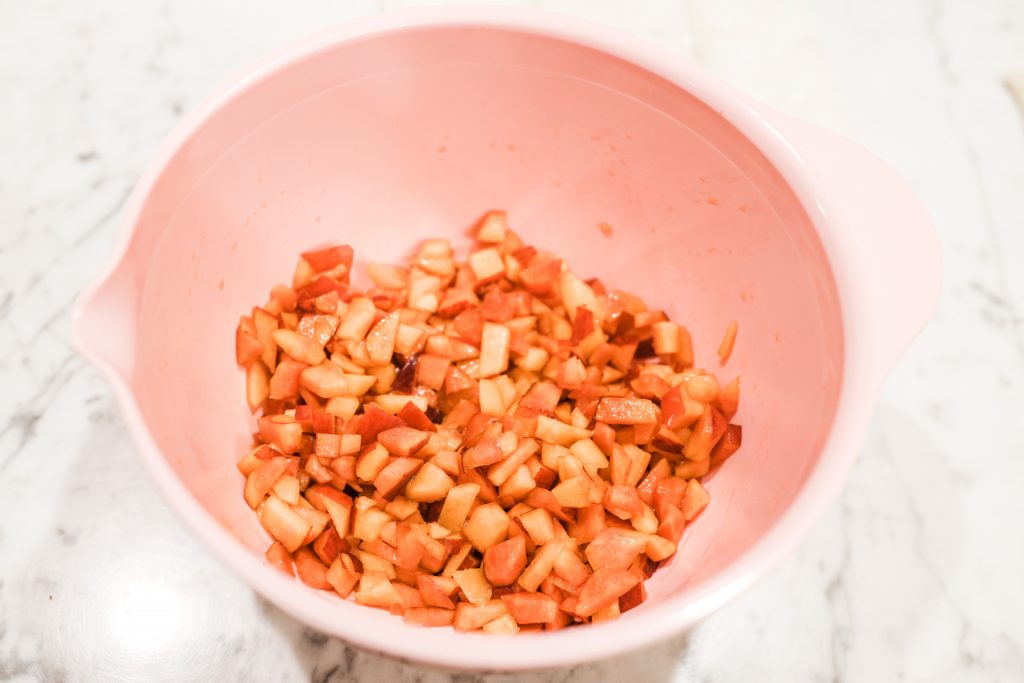 In a medium bowl mix together the diced peaches, brown sugar & vanilla.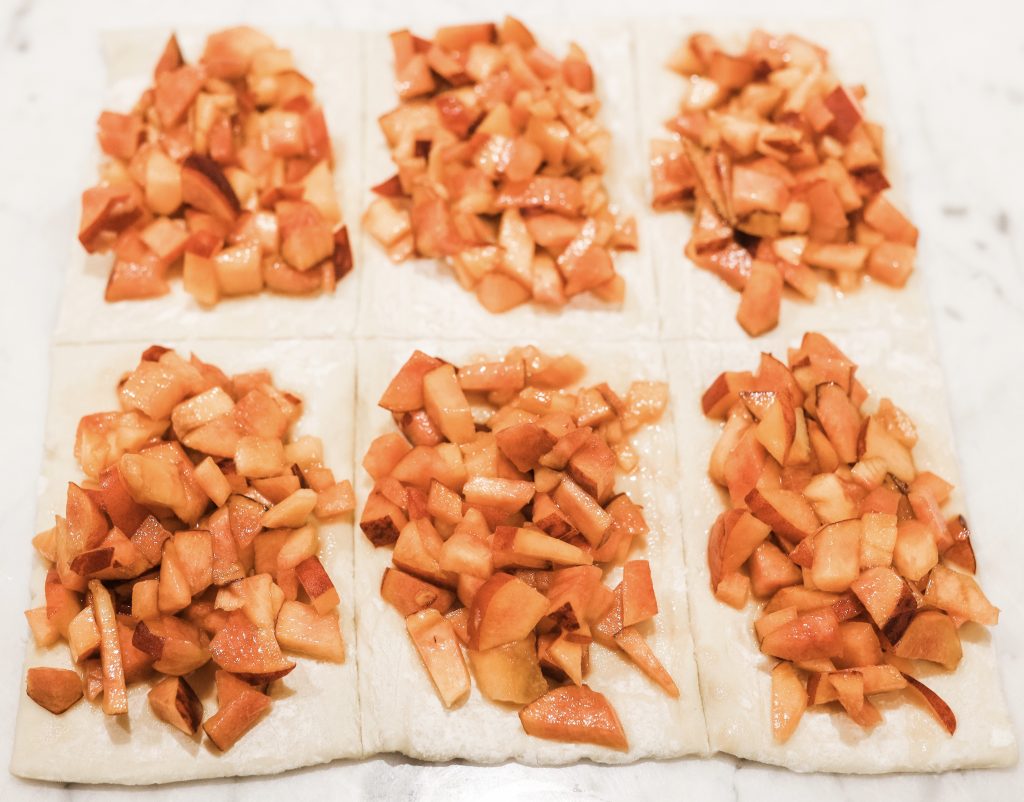 Slice puff pastry sheets into 6 slices each and add peach mixture to half of the slices.
Top with the remaining 6 slices, crimp the edges with a fork, place on a parchment lined baking sheet and bake for 15-20 minutes.
While pastries are cooling, mix together the ingredients for the brown sugar glaze and drizzle over each tart.
Full Recipe Below
Peach Puff Pastry Tart With Brown Sugar Glaze
Ingredients
2 peaches, chopped
2 tablespoons brown sugar
1 teaspoon vanilla extract
2 sheets frozen puff pastry, thawed
¼ cup butter, cut into cubes
½ cup brown sugar, packed
2 tablespoons milk
¼ teaspoon pure vanilla extract
¾ cup powdered sugar
Directions
Preheat the oven 350 degrees F.
Combine the peaches, brown sugar, and vanilla in a medium bowl.
Cut both puff pastry sheets into 6 rectangles and divide the peach filling evenly onto 6 of the rectangles. Lay the remaining 6 rectangles over the filling and seal the edges by crimping with the back of a fork.
Place tarts on a baking sheet lined with parchment paper and brush the tops with water. Bake for 15 to 20 minutes or until puffed and deep golden brown. Let them cool for 10 minutes (While the tarts are cooling make the brown sugar icing)
In a small saucepan combine the butter, brown sugar and milk. Bring to a simmer, whisking frequently and cook until the sugar is dissolved, 1-2 minutes. Remove from the heat, cool for 5 minutes and transfer to a wire baking rack.
Add vanilla, whisking to combine. Whisk in powdered sugar ¼ cup at a time, until you've reached your desired consistency. Drizzle the icing over the tarts. Icing will set in 2-3 minutes.
Enjoy!