This is a sponsored post written by me on behalf of Viactiv Calcium Soft Chews. All opinions are 100% mine.
"Sometimes the strength of motherhood is greater than natural laws" – Barbara Kingsoliver
As a mom of 2 being strong physically, mentally & emotionally is important to me. I want to be a positive example for my kids when it comes to making the right choices, especially when it comes to my health. Lately I've been focussing on self-care, getting more exercise and eating the proper nutrition so that I can have the strength and energy to be a better mom for my kids. An important part of being healthy includes getting the calcium I need for bone strength with Viactiv Calcium Soft Chews.
Viactiv is an enjoyable way to 100% of the daily recommended amount of calcium to help keep your bones tough, so you keep going strong. It has 30% more calcium, up to 2/3 less sugar and 1/2 the calories compared to other leading gummy supplements.
Calcium plays an important part in strengthening our bones and teeth. It also helps muscles and nerves function properly and if our bodies are not getting enough calcium it will take it from our bones, causing a decrease in bone mineral density that can eventually lead to osteopenia and osteoporosis.
Viactiv gives you the most calcium per piece to help build strong bones. These Calcium Soft Chews also contain 2 critical vitamins to help strengthen bones, vitamin D and vitamin K. Vitamin D regulates calcium absorption in the body, maintains calcium and phosphate levels and promotes bone growth while vitamin K works with vitamin D to boost calcium absorption, affect calcium balance and increase bone mineral density. With 650 mg of calcium, 500 IU of vitamin D and 40 mcg of vitamin K, Viactiv is made of the perfect trifecta your body needs to help strengthen and protect your bones to help you stay strong at all stages of life.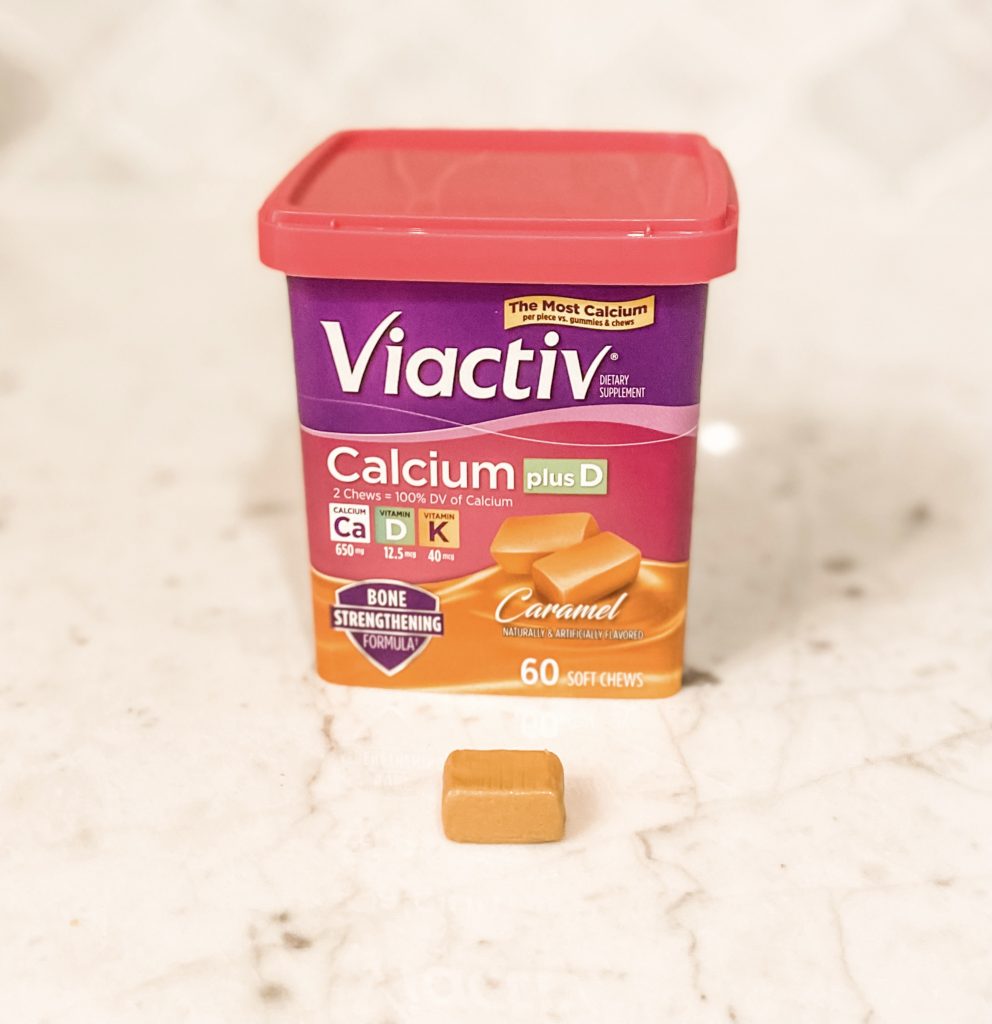 Viactiv is available in-store at major retailers or buy online from the comfort of your home at Walmart, Target, or Amazon.