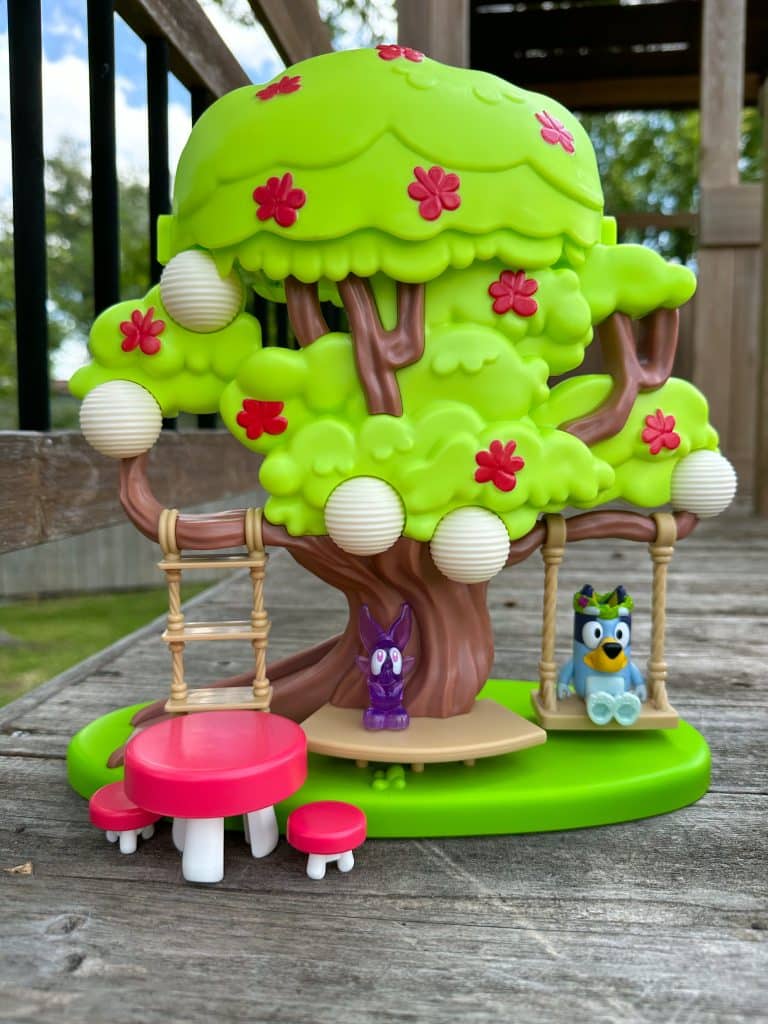 Bluey, the hit Australian children's television show, has taken the world by storm with its imaginative and heartwarming tales of a family of Blue Heelers. Children and parents alike have fallen in love with Bluey, Bingo, and their parents as they go about their daily lives filled with play, imagination, and love. Now, with Bluey's Tree Playset, children can recreate their favorite backyard adventures from the show and embark on their own magical journeys.
A Backyard Oasis
Bluey's Tree Playset is a 2-sided playset that comes with Flower Crown Bluey and Fairy, a table, and two stools. With 7 different play areas, children can slide, swing, climb, and relax with Bluey. The playset is designed to mimic the backyard oasis from the show, complete with a tree canopy, flowers, and other vibrant colors that are sure to delight children.
Discover the Secret Fairy Hideaway
One of the most exciting features of Bluey's Tree Playset is the secret door behind the canopy that leads to the Secret Fairy Hideaway. This hidden gem is perfect for curious children who love to explore and discover new things. The Secret Fairy Hideaway is a cozy space that provides the perfect backdrop for imaginative play and storytelling.
Encouraging Imagination and Creativity
Bluey's Tree Playset is not just a toy, it's a gateway to a world of endless imagination and creativity. With its vibrant colors, engaging design, and endless possibilities for play, children can let their imaginations run wild and create their own backyard adventures. The playset encourages children to develop their social skills, problem-solving abilities, and creativity, all while having fun with their favorite Bluey characters. So why wait? Get your child Bluey's Tree Playset today and let them explore the magic of the backyard oasis with Bluey and her friends.
Some other fun Bluey toys worth checking out are:
The Bluey Dress up Figure 2 Pack– This pack comes with Playtime Bluey, Bandit (Dad), a garden gnome hat, and a pair of antlers. These figures are just the right size for tiny hands to play with and create their own imaginative stories!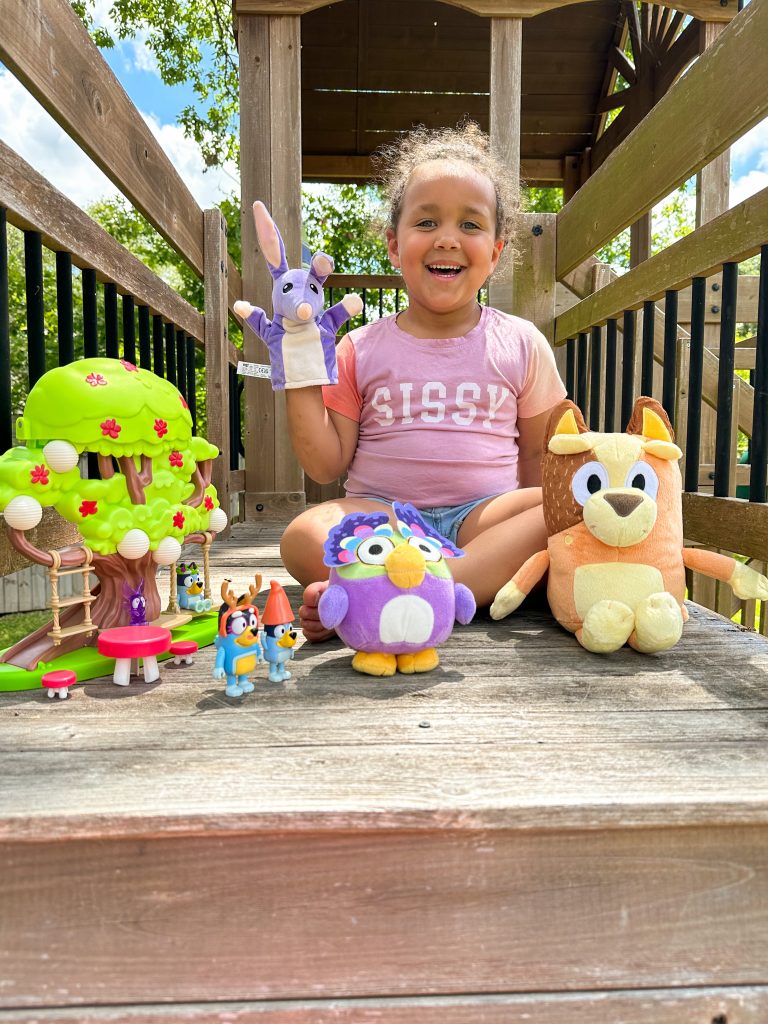 Bob Bilby & Chattermax– The two popular characters from the show make great additions to any toy collection. Bob Bilby is a soft and cuddly hand puppet that is just the right size to fit on a child's hand so they can take it anywhere. Chattermax is a plush toy that is the perfect size to cuddle and snuggle with. Talking Chilli-Press her tummy to hear fun phrases from the show, and even sing along with her to the Bluey theme song! This talking plush is made with deluxe fabrics and detailed stitching, making it a soft and cuddly toy that's perfect for showtime or story time.