Valentine's Day for me as a child was always a fun day. My mom would do something special for us and I want to start that same tradition with my little ones. This delicious breakfast board would be the perfect way to start off Valentine's Day for your family or special someone.
I had so much fun putting this board together and it was so easy to make. Here's what I used for our board:
Heart shaped waffle maker from

Target

Wooden board from

Etsy

Heart shaped snack bowls from

Pottery Barn

Small bowls from HomeGoods
Mason Jar from

Target
I love that these breakfast boards are customizable. You can make it as small or as large as you want and put whatever food and toppings you like on your board. My family loves waffles and fruit so for this board I used:
Heart shaped waffles
Chocolate chips
Raspberries
Heart shaped strawberries
Blueberries
Nutella
Syrup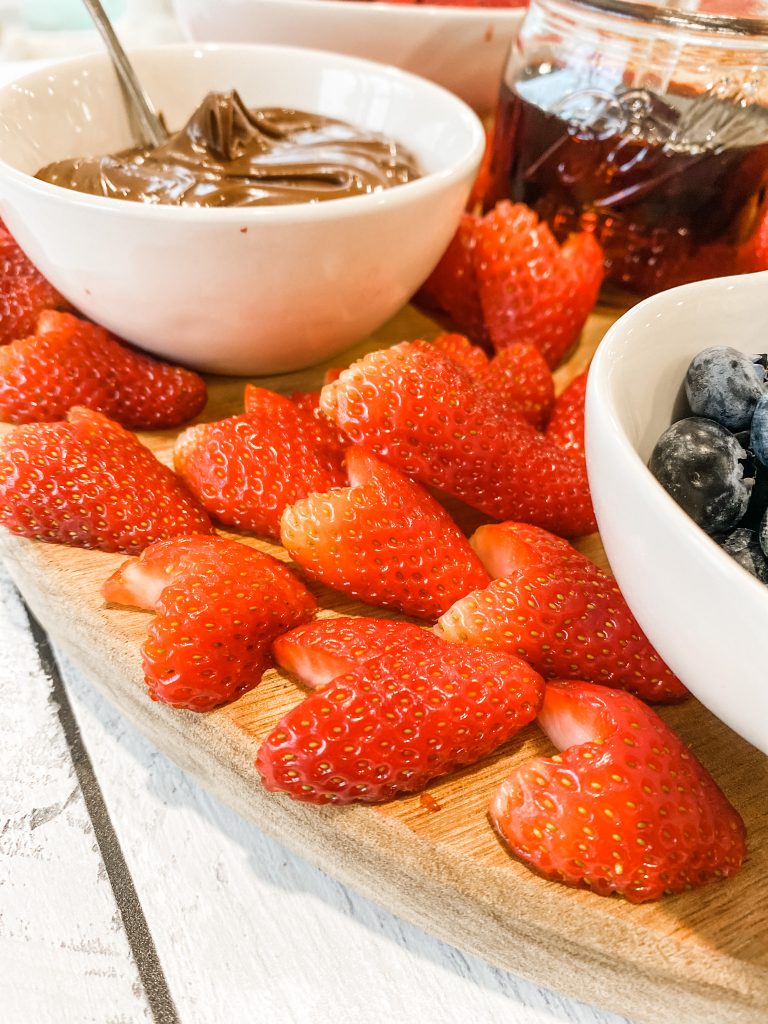 All the treats, all the sweets🍭🍫🍬 I've connected with some amazing galentines to share some blogs featuring valentines desserts! Brownies, donuts, cookies, cupcakes, charcuterie boards and more! Head to each of their blogs to check out what they are sharing.
Cheyenne| DIY Mini Valentines Donuts (free printable)
Heather| How to Make a Small Valentines Day Charcuterie Board with Your Kids + 3 Simple Treats Your Kids Will Love
Amy| A Quick & Easy Valentine's Day Charcuterie Board How To
Grace| Fun + Easy Valentine's Day breakfast you can make with your toddler
Laila| Valentine's Day Breakfast Charcuterie
Latifah| Valentine's Day Hand Pies
Dorche|Easy Valentine's Day Charcuterie Board
Michelle|Butter cookies with colorful nonpareil sprinkles for your little hearts
Krystalyn|How to make a simple Valentine's Day charcuterie board with toddler snacks
Angelica|Fun Valentines Treat