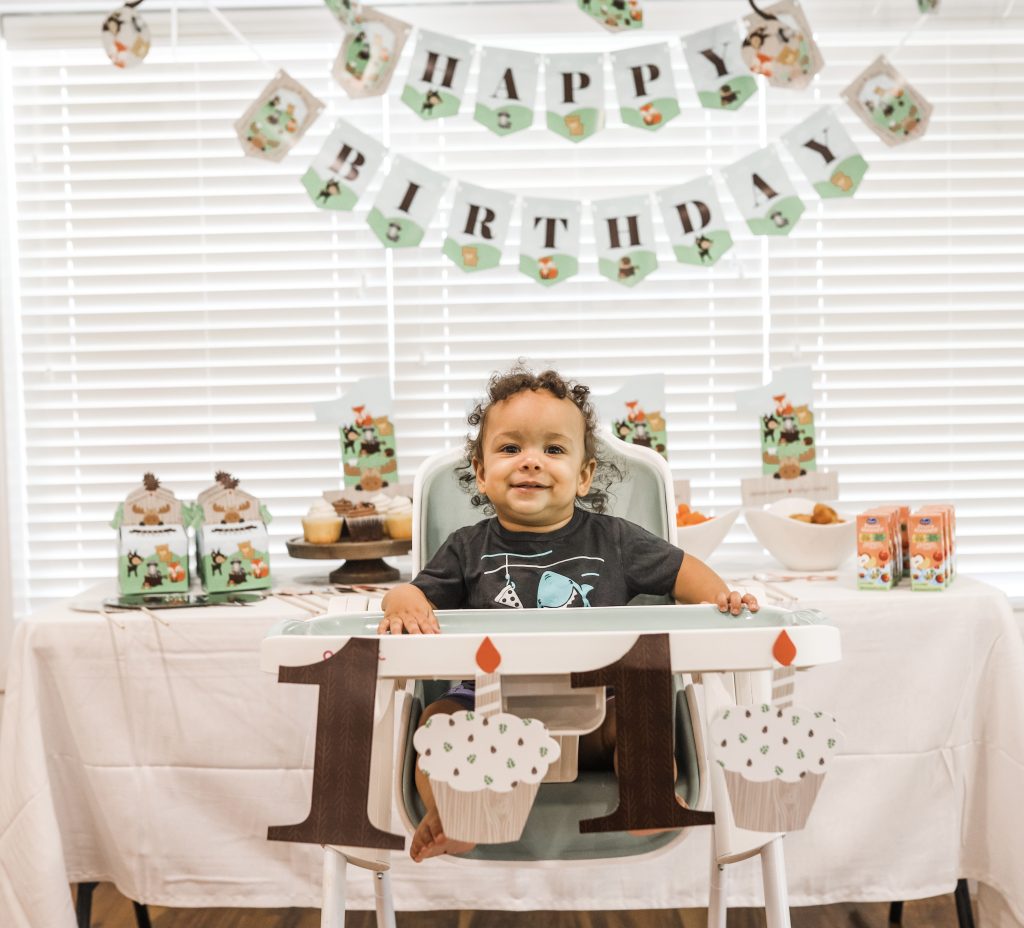 "This post has been sponsored by Big Dot of Happiness. All thoughts and opinions are my own."
I can't believe my baby boy is 1!! I am so happy that my little guy is 1 but also sad because my babies are growing up so fast.
A few weeks ago we celebrated Danny Jr's first birthday on his birthday, July 30, and I wanted to share some of the excitement and the theme with all of you. We had such good time celebrating his birthday.
Birthday's come just once a year and everyone deserves to celebrate with a fantastic birthday party and thanks to the party decor that Big Dot of Happiness gifted us DJ's first birthday was a blast and I'm so excited to tell you all about it.
A Woodland Creatures Themed Party
The Woodland Creatures theme was so cute for our baby boy's first birthday. Everything was so easy to set up and assemble and we were able to celebrate as a family and create those special moments for DJ's big day.
Here's what we received:
Party Decoration Swirls & Happy Birthday Banner:
The Birthday Party Swirls are so cute and they come in a set of 40 with different sizes. I really love that they're double sided on study cardstock paper and they were so easy to assemble. The kit has everything you need to hang up these adorable swirls.
The Happy Birthday Banner is so cute and what I really love is that you have the choice to personalize it with your little one's name. It's easy to assemble and comes with pretty string to hang it up.
20-Piece Photo Booth Props Kit
We had so much fun with this Photo Booth Kit! From the different types of glasses, bow ties, mustaches and adorable animal masks there were so many options to choose from. The kit comes with everything you need to assemble these cute props and it takes very little time to put them together.
Birthday Party Goodie Gable Boxes
These Treat Box Party Favors were so cute! They came in a pack of 12 and were so easy to assemble. I love that they were spacious and sturdy enough to hold trinkets and party favors and they were the perfect thank you gifts for guests.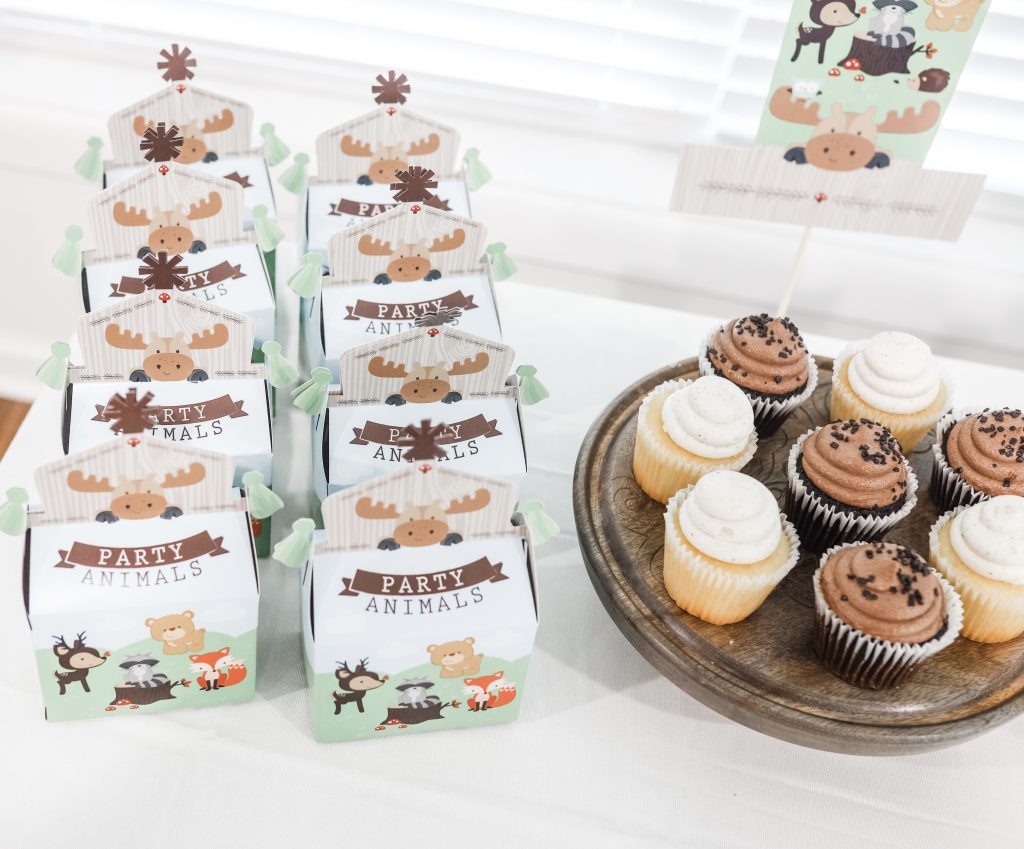 First Birthday Party Centerpiece Sticks
These Table Toppers were so much fun to use. They come in a set of 15, they're heavy duty and so versatile. They can be used as centerpiece sticks, props for a Photo Booth or whatever you choose. I used them for table decor behind each food item and received so many compliments about how unique they were.
I even used some of the table toppers to decorate DJ's highchair and it turned out adorable.
We absolutely loved this Woodland Theme from Big Dot of Happiness for DJ's first birthday party. Big Dot of Happiness has so many unique themes and I love that there is something for everyone. Their passion is to create those Goose bump moments and memories that will last a lifetime. With the designer party collection kits that they offer they make it so easy for anyone to to be a Party-Throwing Hero.
Thank you so much Big Dot of Happiness for gifting us these party supplies to make DJ's 1st birthday so special and memorable.