I RECEIVED THIS PRODUCT FOR REVIEW, BUT ALL OPINIONS ARE MY OWN.
When I found out I was pregnant again, I started making a list of things we would need and right at the top of the list was a new baby monitor. I wanted an all-in-one monitor that not only had amazing safety features but would give my husband and I peace of mind when our newborn was asleep. I'm so excited to share with you about the Miku Baby Monitor!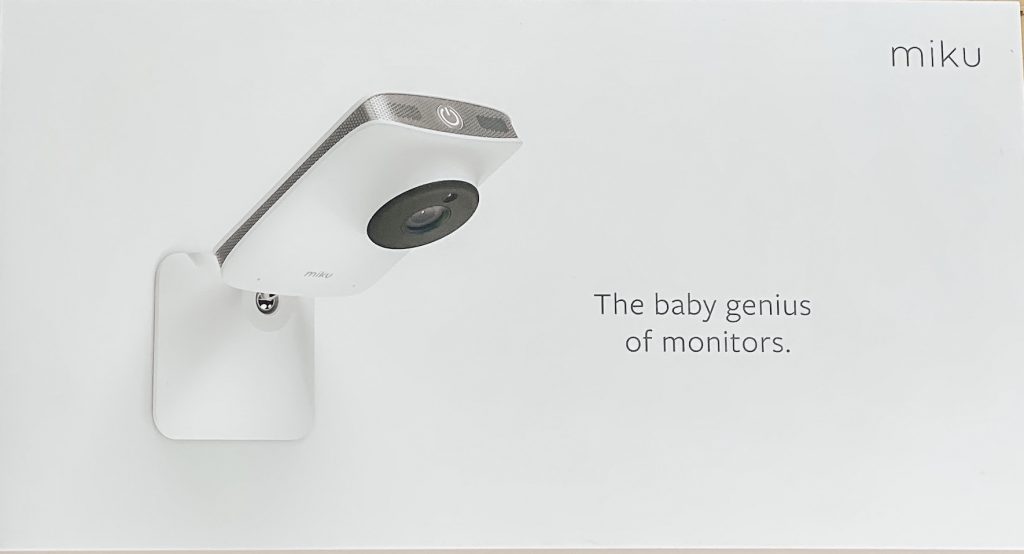 Miku is a military-grade smart monitor that tracks your babies sleeping and breathing through it's camera. Everything is monitored & stored in the secure Miku App that is so easy to download and use. I've never seen a monitor like this before, so I was definitely excited when I learned about all of the features and how easy it is to install.
Installation
Upon opening the box I was extremely impressed with the sleek design and to see that Miku supplies you with everything you need to install your baby monitor. In the box along with the monitor & power supply was also a screwdriver, level, measuring tape, drywall anchors, screws and the wall mount.
Here is a helpful video that shows you how to install your Miku:
Features
Once you've put together and installed your Miku, you just download the Miku App and connect it to your Wifi. Along with the app this smart baby monitor has so many awesome features including:
HD Photo
Two-Way Talk
No added subscription fees
Real-time breathing & sleep tracking
Dual speakers w/ custom sleep sounds and lullabies
Contact-free technology- no wires or wearables required!
Live stream 1080p HD video on your app from anywhere in the world
Personalize your notifications: no movement, baby has woken, baby has fallen asleep, and sound alerts
Safety features: cord covers, baseplate lock, CryptoChip security, two-factor authentication
Room temperature and humidity sensors let you create the perfect sanctuary for your sleeping baby
A Few Of My Favorite Features:
CryptoChip Security: A concern I always have with baby monitors is the possibility of them being hacked. With Miku that concern goes away because Miku has gone through great lengths to create a safe system. From the crypto chip that resets all keys & erases data if tampered with to the 2-step verification & sharing settings that allows us to control who sees our little one and has access to the app, security won't be an issue.
Real-time Breathing & Sleep Tracking: When my daughter was born I constantly hovered over while she was sleeping to make sure she was still breathing. With Miku I will have peace of mind because it accurately tracks breathing and thanks to their real-time breathing waveform we'll be able to see our child's breathing and be more aware of their respiratory patterns.
Two-Way Talk: I love that the microphones & speakers will let me communicate with our baby to soothe him, sing a lullaby or for fun & even communicate with my hubby while he is in the nursery.
Needless to say, I love our Miku Smart Baby Monitor! From the amazing features on the app to the quality of the video, I will have peace of mind when our baby boy gets here knowing that we have an all-in-one have monitor that will accurately track his breathing and allow us to see and hear his every move.
Miku is available online for purchase at:
Miku Best Buy Target Bed Bath & Beyond buybuy Baby b8ta
If you're still trying to figure out what else you need for your newest addition to family check out my post latest post about creating an online registry or 38 registry must haves for some ideas.
I received this product for review, but all opinions are my own.