4moms gifted this product to me for a review but all opinions are my own.
As a mom of 2 I know how stressful it can be when traveling with kids. I have both a newborn and a toddler and I am always on the go with both of my kids. Whether it's visiting family or going on long distance travel having a comfortable and convenient place for my kids to sleep is important. I'm so excited to share with you about the 4Moms Breeze Plus Playard.
What is the 4Moms Breeze Playard?
The 4Moms Breeze Plus is an all-in-one playard that can be used throughout your little one's first few years up to 30 pounds. It can be used as a travel crib or in your home for sleep/naptime & a play space and is a necessary baby item.
Features
One handed setup:
The Breeze Plus is so simple to use and setup takes less than 2 minutes. It's literally one push to open and one push to close. I love that I can assemble it effortlessly while holding my son in one arm.
Change Station: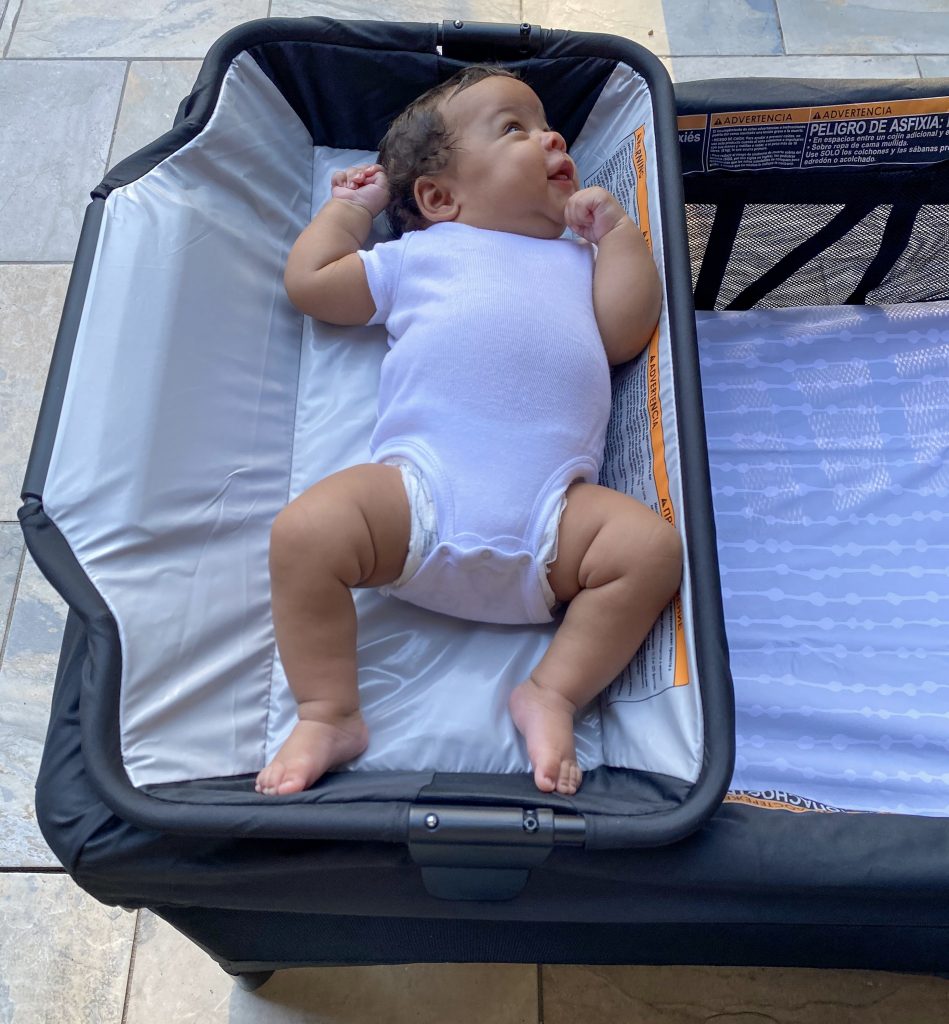 The detachable flip changer is one of my favorite features. It can be used up to 25 pounds and it's so convenient to be able to change a diaper or clothes where this is located instead of having to walk to another room.
Bassinet:
The removable bassinet is perfect for newborns and small infants. It can be used from birth to 18 pounds or 22 inches tall. The mattress in the bassinet is easy to clean and has a waterproof sheet that can be purchased here. The sheet can be easily cleaned by tossing it in the wash.
2-in-1 Mattress: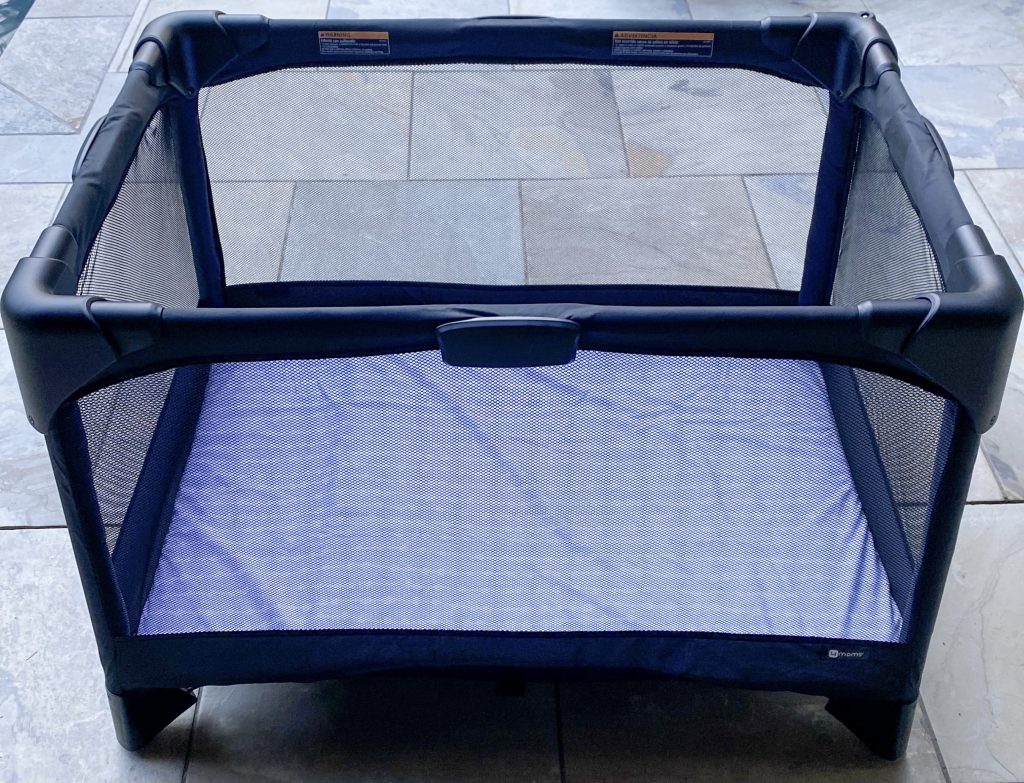 Not only is the mattress water resistant but it also converts from the playard mattress to the bassinet mattress with 2 easy zips. The playard mattress can be easily wiped clean and has a sheet that can be purchased separately and can be tossed in the washer to clean. You can find the breeze waterproof playard sheets here.
Comes with a travel bag:
The travel bag is so convenient. When you're not using the playard, you can put it in the bag and store it. It's also perfect for when you're on vacation and want to bring it along. It's easy to carry and weighs only 23 pounds.
Along with being easy to assemble and dissemble, the Breeze Plus is a sturdy, durable and high quality playard that is a must have baby item. It's something that you will use daily from birth to toddler stage.