When we purchased our home 3 years ago we decided to turn one of the guest bedrooms into our home office. We knew that once the time came we would turn it into a nursery. I got pregnant a little over a year after we moved to our home. When I started thinking about what I wanted for the nursery, I knew that I wanted to create an amazing room that Aubrey would love to grow up in.
I am a lover of anything and everything Rose Gold so I knew that I wanted to incorporate this color in our baby girl's room. We decided to go with blush pink, rose gold and cream for her nursery.
The first thing that I looked for was the crib and when I saw the rose gold crib, it was love at first site. We purchased her crib from Cullens Babyland and I couldn't be happier with it.
The walls are painted a neutral color that I didn't want to change , so we decided to do an accent wall. We found a beautiful peel and stick vinyl wallpaper from Accentuwall on Etsy that was very simple to install. My husband and I both fell in love with the Peony Flower Mural Wallpaper.
The flower mobile above her crib was purchased from Begonia Rose on Etsy. The peony flowers on the mobile fit in perfect with the mural we selected.
When this room was our home office, we had custom built-ins put in for storage. The cream color of the built-ins fit in perfect with the theme we wanted for the nursery.
The changing pad cover, crib sheet and blanket were all custom made from Lilly Elizabeth Co on Etsy.
The last thing that we picked out for her nursery was the rug from Lorena Canals Rugs. All of their rugs are ethically hand-made and free of synthetic dyes and most importantly affordable. I really love that the rug is machine washable and gets softer after each wash.
We are head over heels in love with Aubrey's nursery. It's functional, unique and we really enjoyed taking the time to design and bring our daughter's room together.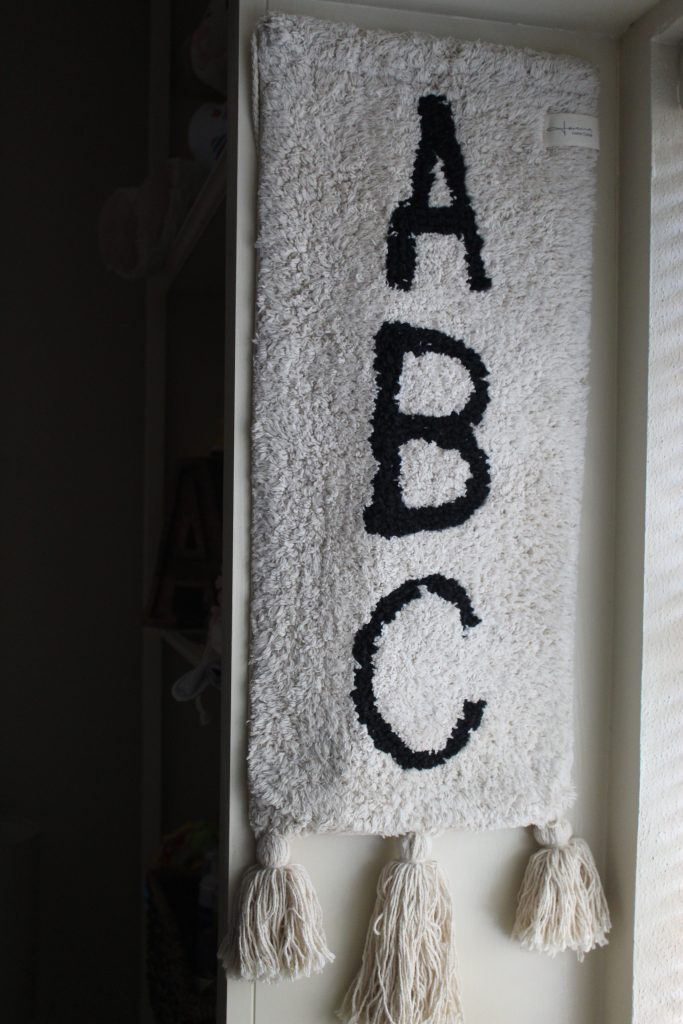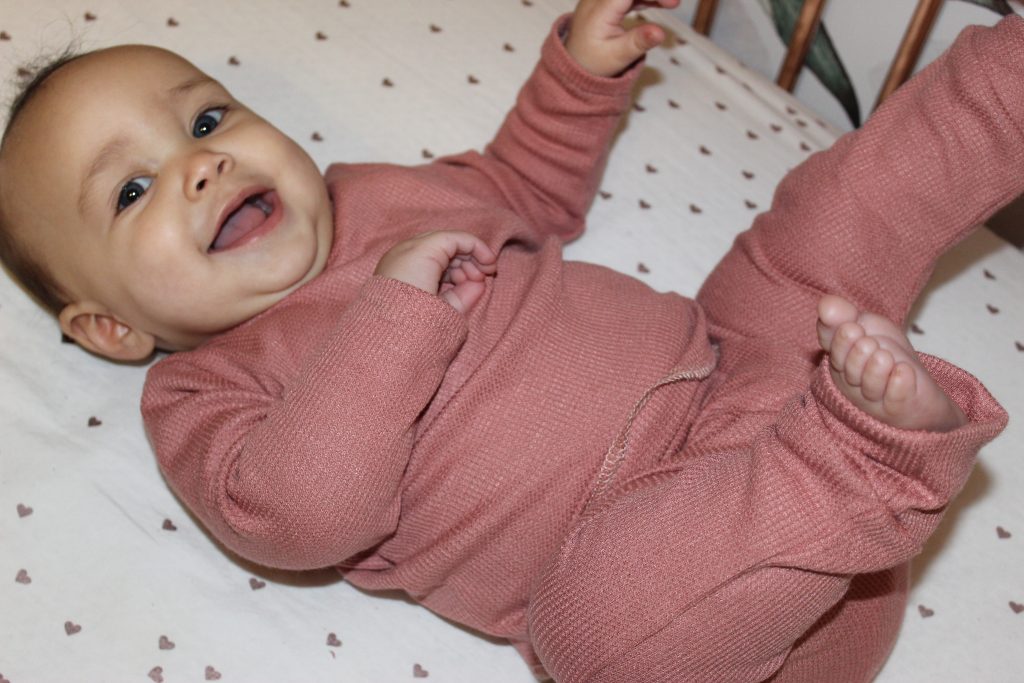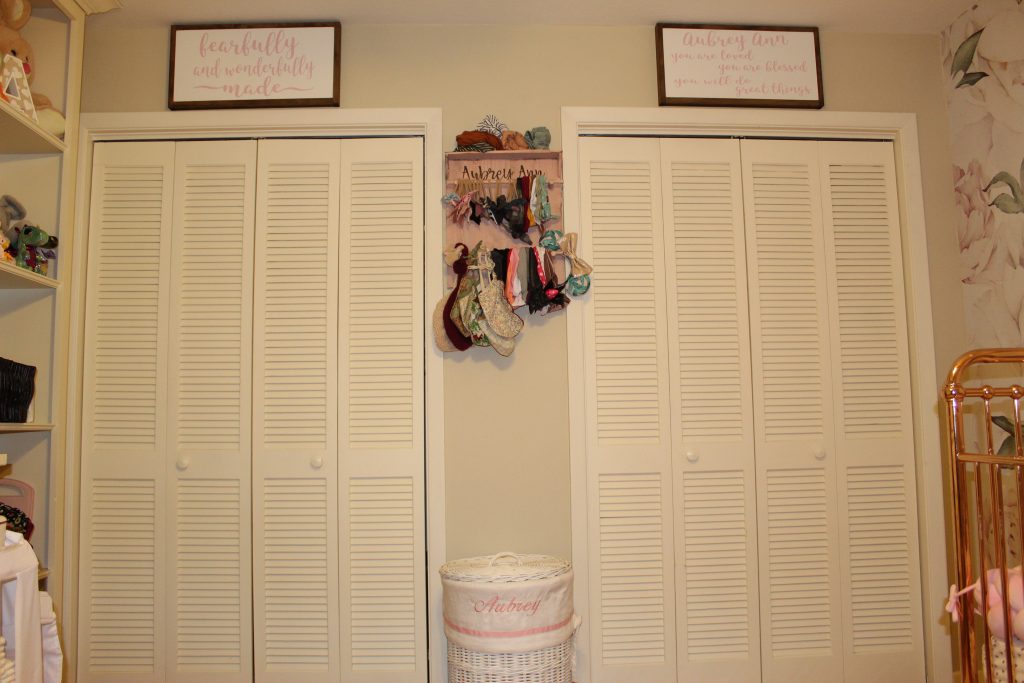 Room Details: