This post is sponsored by BabbleBoxx. All thoughts and opinions are my own.
Introduction
As a busy mom of 2 little ones, I am always on the lookout for convenient and easy-to-prepare food options. That's why I was thrilled to receive a box of goodies from Minute Rice through Babbleboxx. The box included four different Minute Rice Cups flavors: Cilantro & Lime Jasmine Rice, Jalapeño Rice, Chicken & Herb Seasoned Rice, and Yellow Rice.
Minute Rice Cups
These flavored Minute Rice Cups are BPA-free and they are so convenient and easy to prepare—all you have to do is microwave the cup for 1 minute and it's ready to eat. The Cilantro & Lime Jasmine Rice is a delicious blend of fluffy jasmine rice with the zesty flavor of cilantro and lime. The Chicken & Herb Seasoned Rice is seasoned perfectly with a blend of herbs. The Jalapeño Rice has a nice kick of heat without being too overpowering.The Yellow Rice Cup is seasoned with a blend of spices making it a very flavorful rice with a beautiful yellow color.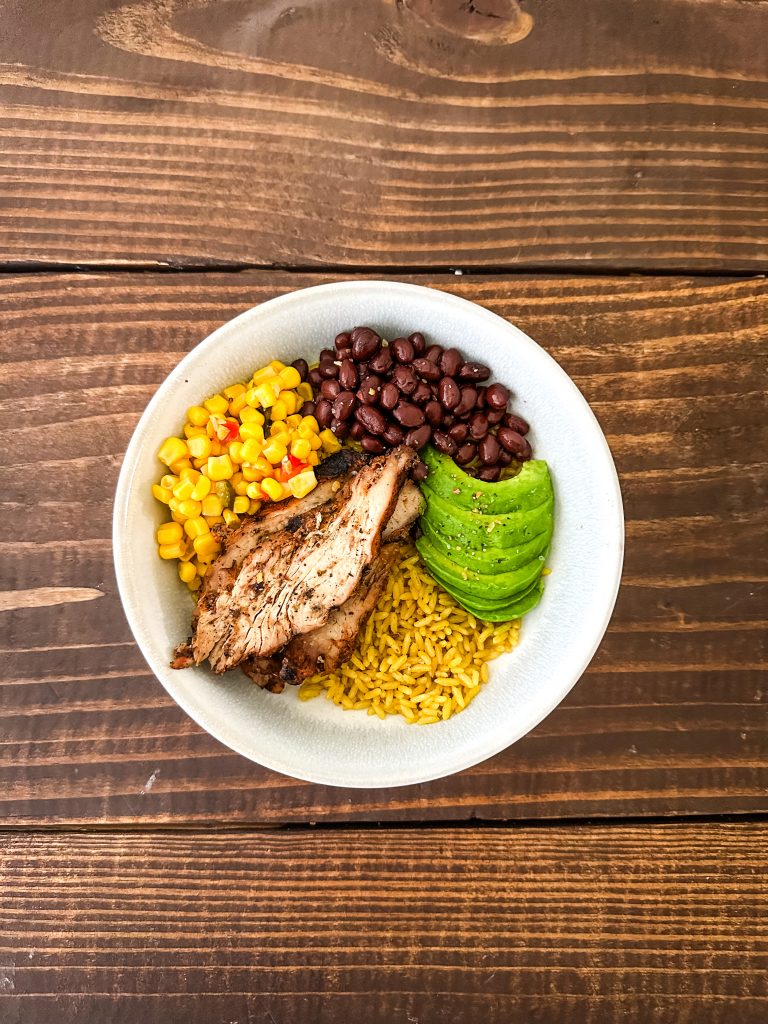 Yellow Rice Bowl
I decided to use the Minute Yellow Rice Cup as the base for a dinner bowl. I grilled chicken and seasoned it with a blend of spices. I also cooked some southwest corn with poblano & red peppers and black beans on the stovetop.
Once everything was ready, I started with the yellow rice and added it to the bowl. I then topped it with the black beans, corn, grilled chicken and sliced avocado. The result was a delicious, satisfying and tasty recipe that was full of flavor. The Minute Yellow Rice Cup was the perfect addition to the bowl, and it brought everything together. The rice had a delicious flavor that worked well with the savory chicken and beans. The avocado added a creamy texture, and the southwest corn gave the dish a smoky flavor.
Conclusion
These microwaveable rice cups are a great option for a quick and easy meal that doesn't compromise on flavor. They're perfect for busy weeknights when you don't have a lot of time to cook, but still want something delicious and satisfying.
They are all easy to make, packed with flavor, and are perfect for a quick, convenient and even on-the-go meal. Whether you're a busy mom or someone who doesn't have much time to cook, these rice cups are a great option and are sure to become a staple in your pantry. They offer a convenient and versatile way to add some excitement to your meals and can be used in various recipes. You can use it to make a nutritious salad, a flavorful curry, or even sushi rolls. The possibilities are endless with Minute Rice Cups, available on Instacart.