We love having family picnics and spending time together enjoying the outdoors. Whether it's at the park, beach, or our backyard, I always make sure to pack our picnic basket with foods that we all love. One of my favorite products to use for picnics is Rubbermaid® TakeAlongs®.
Durable and Reusable
One of the main reasons I like using Rubbermaid® TakeAlongs® is because they are durable and reusable. These containers are BPA-free and made from high-quality materials that can withstand the wear and tear of travel and outdoor activities. Unlike flimsy plastic bags or disposable containers, Rubbermaid® TakeAlongs® can be reused multiple times, making them an eco-friendly option. This also means that I do not have to worry about constantly replacing containers, saving me money in the long run.
Easy to Transport
Another reason I like using Rubbermaid® TakeAlongs® for picnics is because they are easy to transport. These containers come in various sizes, making it easy to pack different types of food and recipes for our picnic. The QuikClik™ seal on the lids audibly clicks into place, so you know that your food is secure. This means that I can pack everything I need for the picnic in convenient Rubbermaid® TakeAlongs® and not have to worry about anything getting damaged or spilled during transportation.
Versatile Design
Finally, I like using Rubbermaid® TakeAlongs® for picnics because of their versatile design. These containers are perfect for packing a wide variety of food items, from sandwiches and salads to fruits and desserts. They are also microwave and dishwasher safe, making them easy to clean and allowing me to enjoy my leftovers without any hassle. I can also use them for storing food in my fridge or freezer, making them a versatile addition to my kitchen.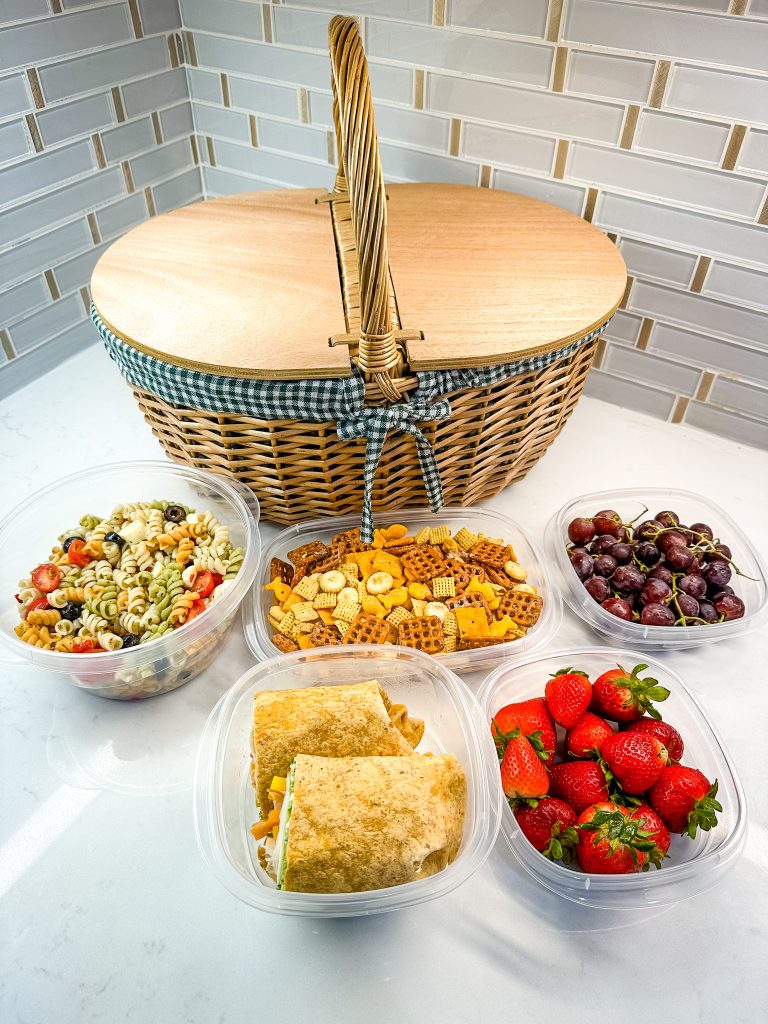 Conclusion
In conclusion, Rubbermaid® TakeAlongs® are a great product to use for picnics. They are durable, reusable, easy to transport, and have a versatile design, making them perfect for packing and storing food. I highly recommend them to anyone looking for a reliable and convenient way to pack their picnic essentials. With Rubbermaid® TakeAlongs®, you can enjoy your picnic without any worries.