July 4th is right around the corner and if you're looking for a easy and delicious dessert to make for the 4th, I have the perfect thing for you. This sugar cookie pizza was so easy to make and so much fun.
My daughter has been wanting to help me bake lately, so I thought it would be fun for us to make this together. She ended up tasting everything more than helping but I still had a blast doing this with her.
Using refrigerated sugar cookie dough, you press it into a 12" pizza pan and bake for 12 minutes.
While your cookie is cooling mix together your cream cheese filling and spread 1/3 of the mixture evenly onto the cooled cookie. Add blueberries around the entire pizza then make the blue portion of the flags with the blueberries.
Make 7 red stripes with the raspberries and pipe the remainder of the mixture in between the stripes.
Full Recipe Below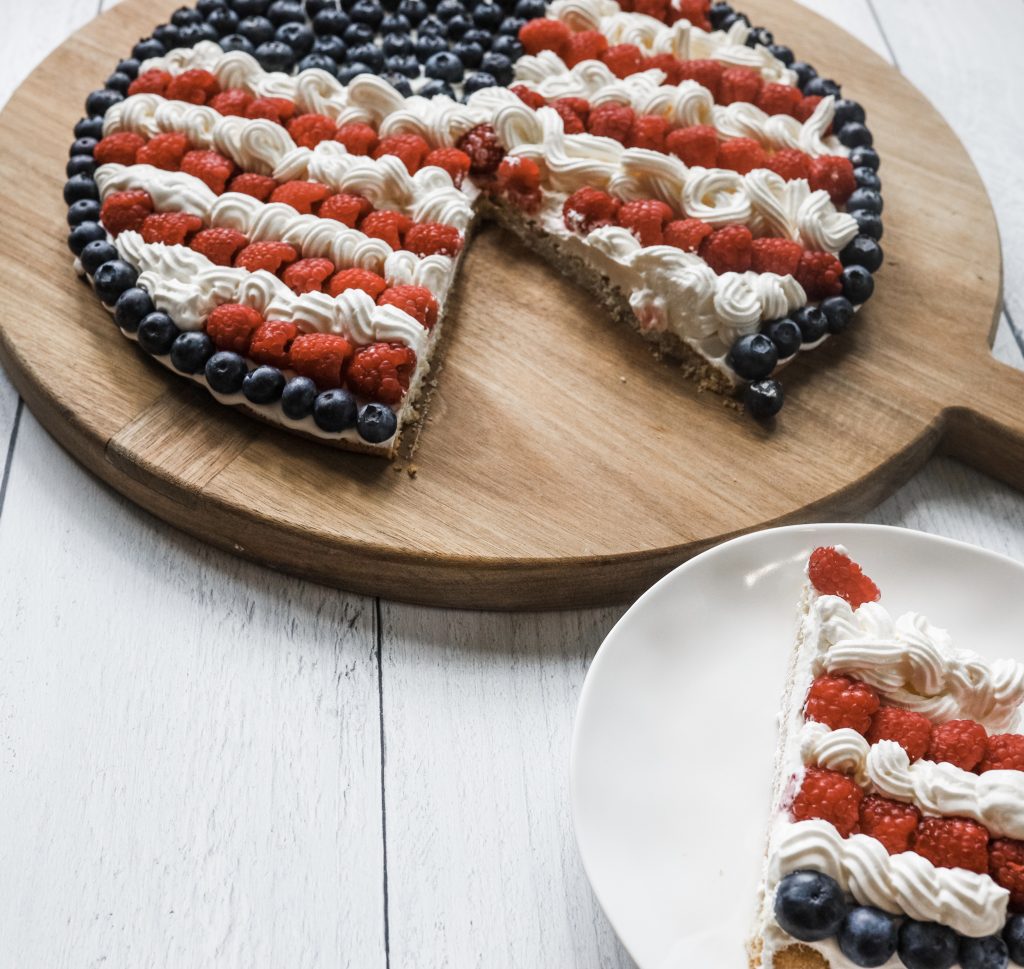 Sugar Cookie American Flag Fruit Pizza
Ingredients
1 Tube Sugar Cookie Dough
8 oz Cream Cheese (Room Temperature).
1/2 Cup Sugar
8 oz Whipped Topping (Thawed)
1 tsp Vanilla
3 Cups Raspberries
2 Cups Blueberries
Directions
Preheat oven to 375 degrees.
Open the tube of cookie dough and spread it evenly on a greased 12 inch pizza pan.
Bake for 11-12 minutes until lightly browned. Set aside to cool.
While cookie crust is cooling mix together cream cheese, sugar, and vanilla until smooth. Mix in the whipped topping.
Scoop 1/3 of the cream cheese mixture onto the cookie crust and spread it evenly all the way to the edges.
Outline the pizza with blueberries and make the blue portion of the flag.
Create seven red stripes with the raspberries.
Using the remaining cream cheese mixture pipe white stripes.
Keep in fridge until ready to serve.
Happy 4th of July!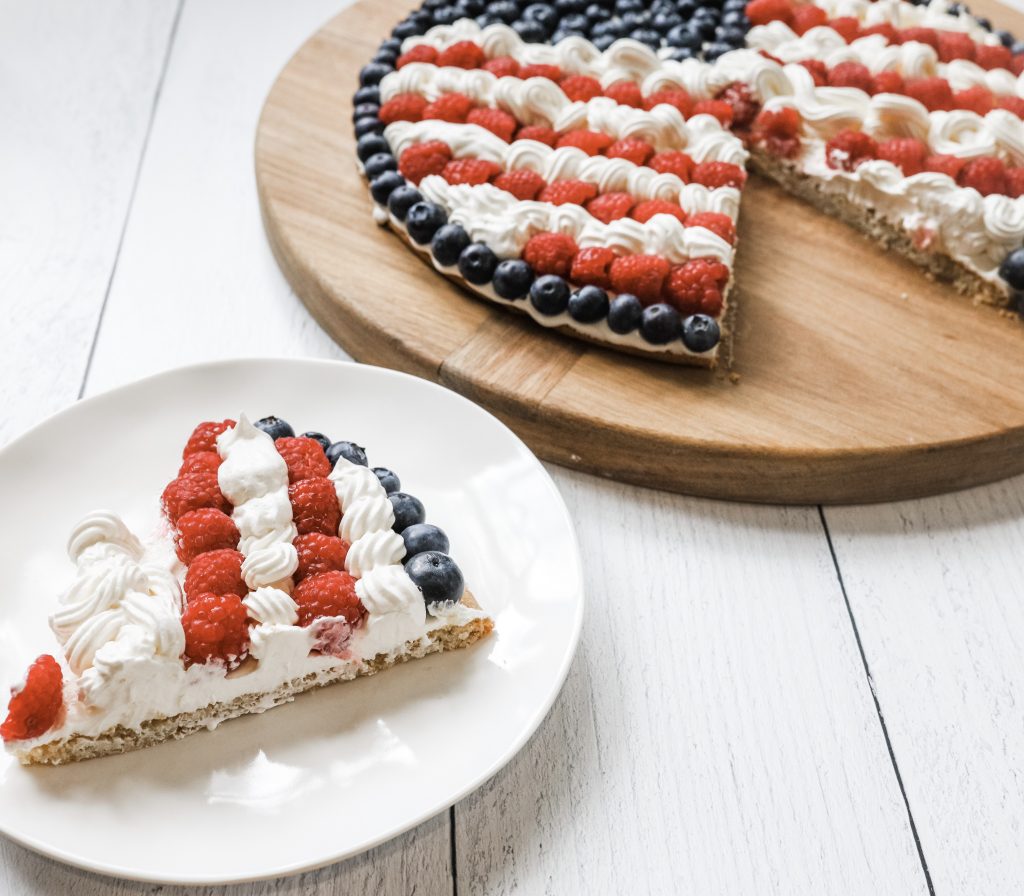 I've connected with some amazing bloggers to share some July Fourth treats! Cookies, cakes, donuts and more! Head to each of their pages to check out what they are sharing!.
Kimmy – Red, White & Brownie Kabobs
Seketa – Brownie Treats to celebrate the 4th of July
Lexie – 4th of July Platter
Cheyenne – Patriotic Fruit Sugar Cookies!