"This post has been sponsored by Cricut. All thoughts and opinions are my own."
Father's Day is right around the corner and instead of getting store-bought cards for my hubby I wanted to do something different this year and make fun homemade card's for him from myself and the kids. Thanks to Cricut's portable cutting machine (Cricut Joy), the ready to go designs in Cricut Design Space and the materials that are available online at Cricut.com, I was able to make good quality cards for my hubby in no time. The cards were so easy to make and I'm excited to share with you the designs I made using my Cricut Joy.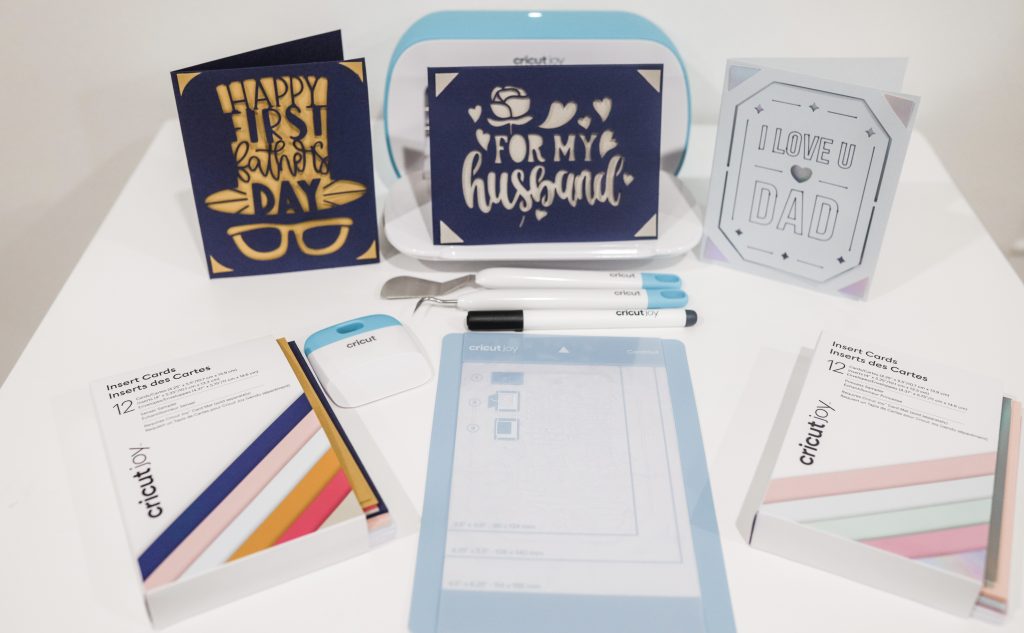 What you'll need to make Father's Day Cards with Cricut Joy
Making Your Father's Day Card
When you plug in your Cricut Joy you can connect it to a Bluetooth enabled device such as your phone, laptop, computer or tablet. I connected to my iPhone and once it was connected, I downloaded the Cricut Design App from the Apple Store and it walked me through setup.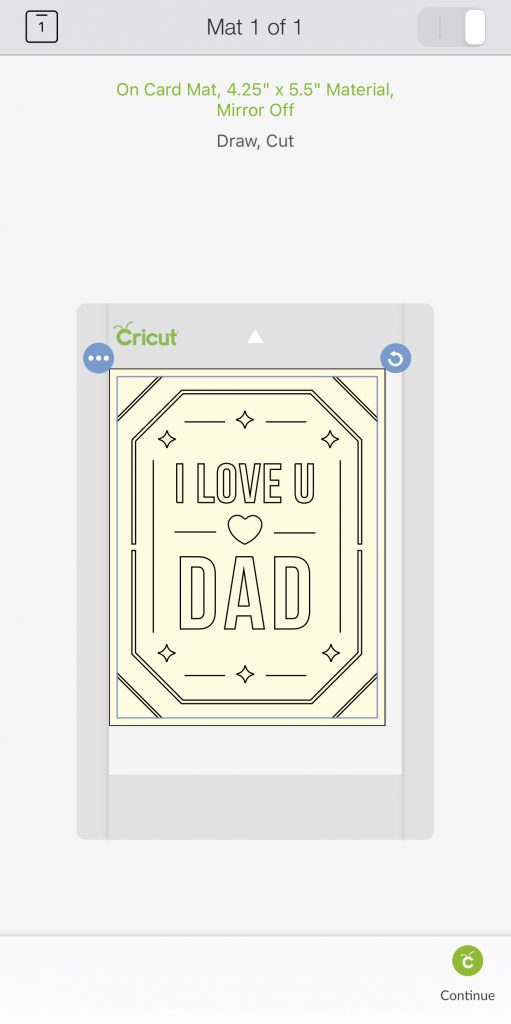 Using the app is very simple. You can type in what category you need, my category was Father's Day, and takes you through a step-by-step process from start to finish. You're also able to create your own designs if you don't want to choose from the many designs they have available.
Select your card design
Place your card-stock on the Cricut Joy Card Mat (Make sure to remove the plastic liner from the card mat to expose the sticky surface)
Load the mat into the machine (Your Cricut Joy will make sure that your mat is aligned)
Press GO on your device
Once the design is complete press Unload on your device
Remove the card from the Card Mat
Place your insert into the four slits
You have a unique homemade card for Father's Day. It may seem like a lot of steps, but once you make your first one, you'll see how simple and fast it is to make your greeting cards.
The three designs I chose for my hubby ( Happy First Father's Day Card, For My Husband Card & I Love U Dad Card) are all sentimental. Our son was born last July, so this is my husbands First Father's Day with our baby boy. I want to do something unique for my husband from me so I chose the For My Husband design. Our 3 year old is a daddy's girl and tells my husband, "I Love U Dad" every night before bed, so I chose that adorable design to be her card to him.
What I love about my Cricut Joy is that I can create so many different projects with it including the custom cards for any occasion, labels & even decals to personalize, organize and customize anything. It's so easy to use and the Cricut Design App has so many designs for you to choose from, theirs literally something for everyone.