This post is sponsored by Holland House Cooking Wines. All thoughts and opinions are my own.
For the past few months I have been cooking daily meals for my family and as much as I have been enjoying being in the kitchen, it's nice to have a night off every now and then to relax and spend quality time with my family.
We recently had our family movie night and since we've been having lots of cold weather lately, I made one of our favorite cold weather dishes: Warm Italian Beef Sandwiches, using my Crock-Pot.
For this recipe I used one of my favorite secret ingredients, Holland House Marsala Cooking Wine. It's a must-have pantry staple thanks to its quality ingredients and the perfect blend of seasonings that have been aged to perfection and offer bold flavor intensity that can stand the heat in any kitchen. Marsala Cooking Wine has a mild aroma and it not only added a new flavor but it also livened up this dish.
It was so delicious, full of flavor and everyone loved it. Aside from the delicious taste I love that this is one of those set-and-forget recipes. Your Crock-Pot does the work and you get more time to enjoy family outside of the kitchen.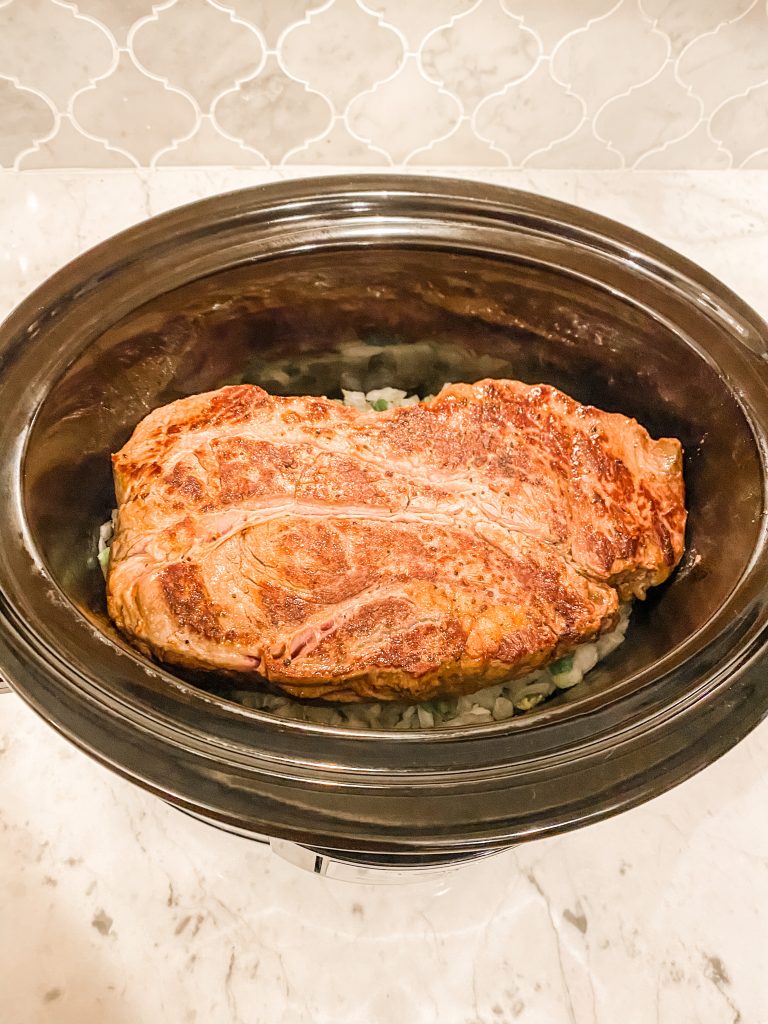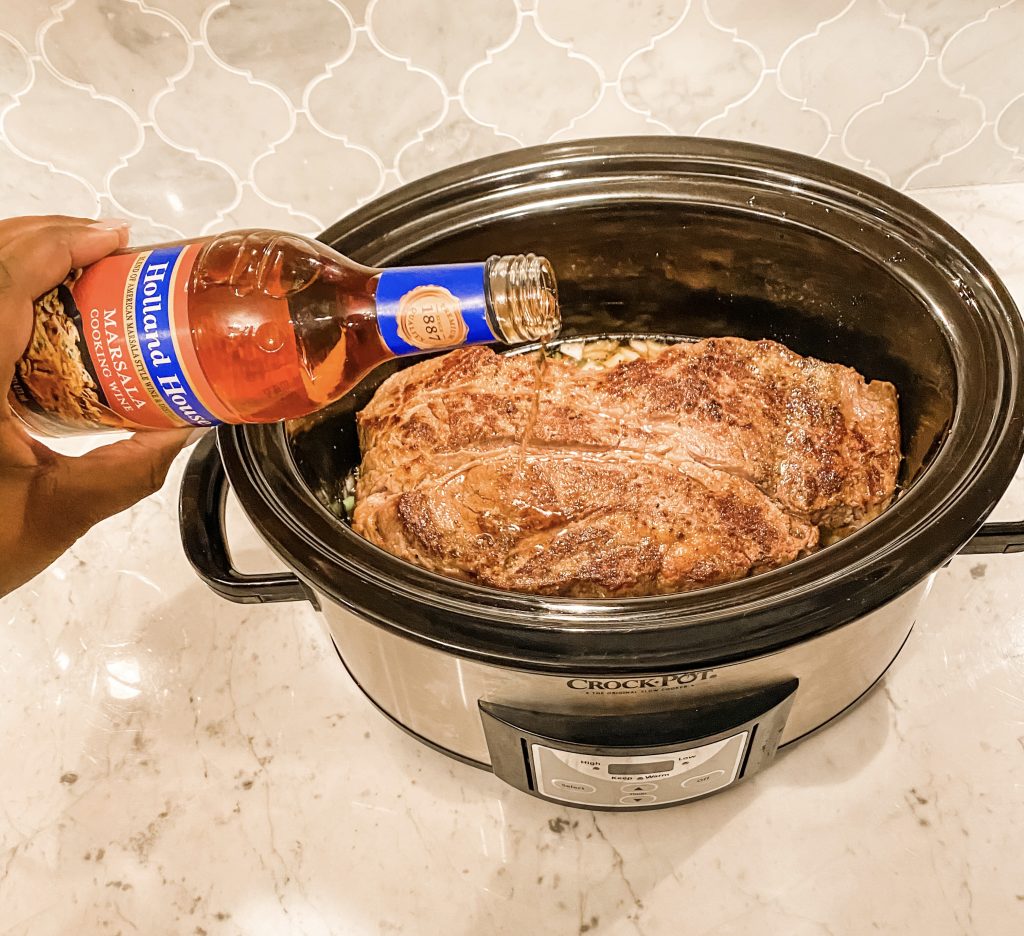 Ingredients
4-5 pound chuck roast
1 onion diced
1 green bell pepper diced
1 teaspoon salt
1 teaspoon oregano
1 teaspoon dried basil
1 teaspoon ground black pepper
1 teaspoon garlic powder
1 teaspoon onion powder
1 (.7 ounce) packet Italian dressing mix
2 cups beef broth
1/2 cup Holland House Cooking Wines Marsala
hoagie rolls
giardiniera, mild banana peppers, provolone for serving
Directions
Place onion & bell pepper in the bottom of a slow cooker.
Season the roast with salt & pepper and sear on both sides over medium heat until well browned.
Place roast in slow cooker, sprinkle with Italian dressing mix and remaining seasonings and add broth and cooking wine.
Cover and cook on high for 5 to 6 hours or on low for 9 to 10 hours.
Shred beef using forks and serve on hoagie rolls with toppings (giardiniera, mild banana peppers, provolone). ENJOY!
Holland House Cooking Wines are available at your local retailer in 5 flavor-boosting and versatile varieties: Marsala, Sherry, White, Red and White with Lemon.
This post is sponsored by Holland House Cooking Wines. All thought and opinions are my own. Find more recipe inspiration at Holland House Slow Cooker Recipes.