I love cooking for my family but I don't always have the time to stand in front of the stove and cook a full meal, especially being pregnant right now. We have been relying on our slow cookers a lot lately and have been enjoying some tasty meals. One of my favorites make ahead meals for the week is Easy Slow Cooker Lasagna. it's easy, has tons of flavor, is full of veggies and it's so delicious.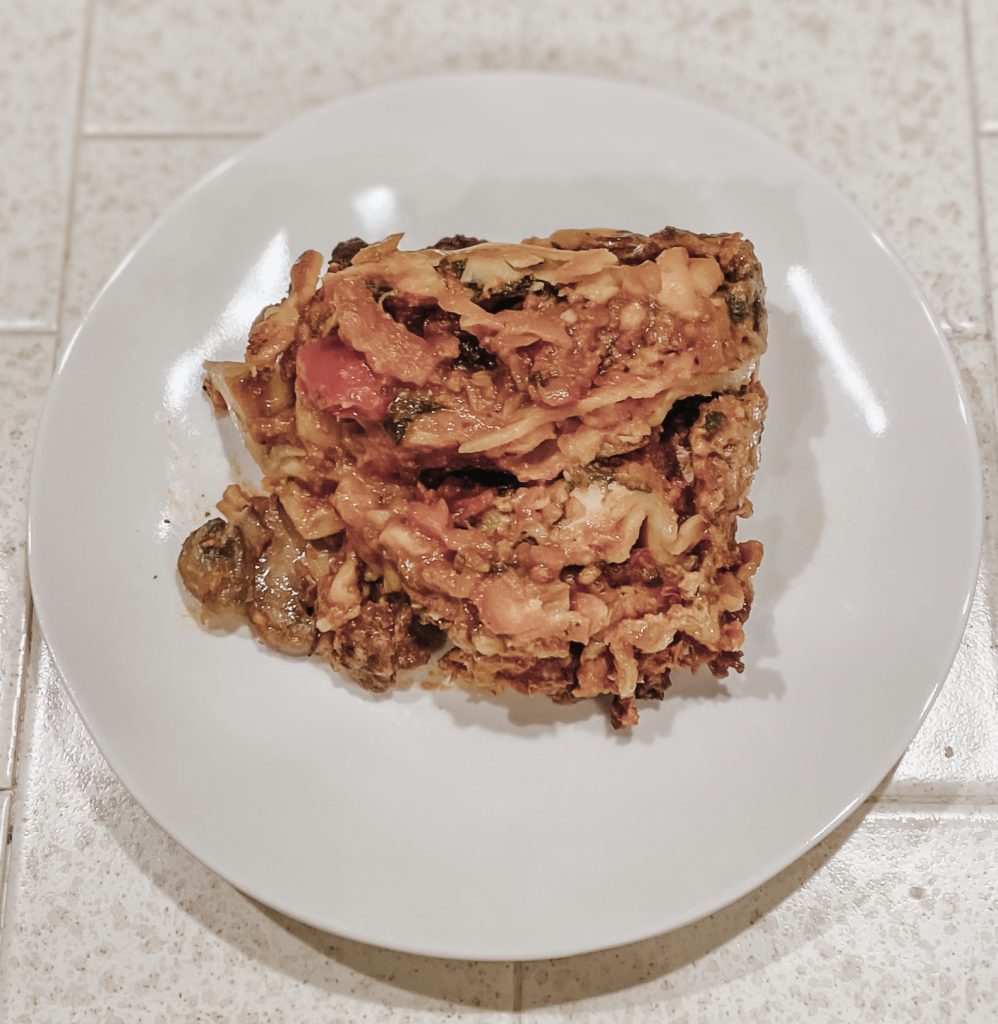 Ingredients
1 Tbsp Olive Oil
3 C chopped veggies (mushrooms, onion, bell pepper, spinach)
2 Cloves garlic, minced
4 Cups marinara sauce (32 oz.)
1 pound of Italian Sausage
1 pound of Chorizo
Mozzarella cheese
2 Cups shredded cheese (we love mild cheddar & 3 cheese blend)
9 Lasagna noodles, uncooked
Directions
Sautee the chopped veggies on the stove with olive oil and minced garlic for about 3-5 minutes. Add the Italian sausage & chorizo and cook thoroughly. Add the pasta sauce with the veggies & meat and mix. Remove from heat.
Spray the Crock-Pot slow cooker with non-stick spray or if you have crockpot liners place liner, then spread 1/4 of the sauce mixture on the bottom. Add 3 of the uncooked lasagna noodles and break them apart to fit.
Place a layer of mozzarella cheese on top of noodles and layer with sauce, shredded cheese & 3 more noodles broken to fit. Keep layering until all noodles have been used and add a layer of sauce and shredded cheese on the very top.
Cover and cook on LOW 4 to 5 hours OR on HIGH 2 to 2 1/2 hours or until all liquid is absorbed.
ENJOY
This is one of my husbands favorite meals. It's easy to make and what I love is that it can also be frozen. To reheat you just place it in the oven or toaster oven.
Here's another one of our favorite Slow Cooker Meals: Crockpot Italian Sausage Bison Meatballs.