Back-to-school season can be a busy time for both students and teachers. As a way to show appreciation for their hard work, many students and parents choose to give their teachers a small gift. One fun and easy gift idea is to make apple pretzel bites. Not only are they delicious, but they are also easy to make and can be stored in Rubbermaid TakeAlongs for easy transport.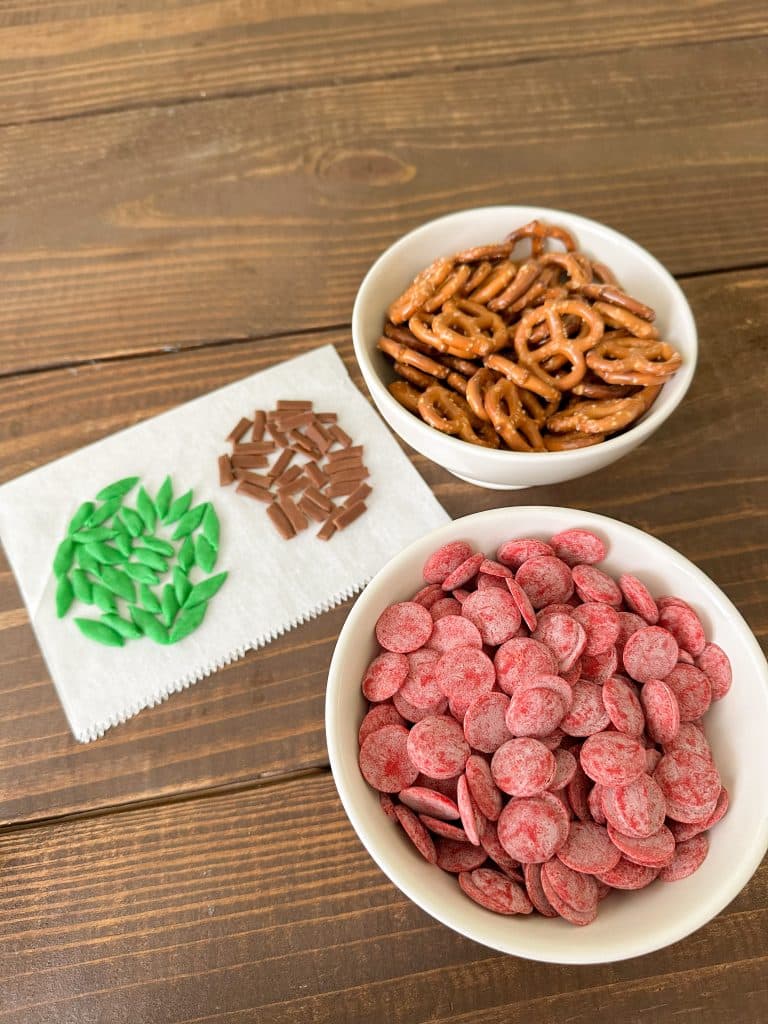 Ingredients and Preparation
For this recipe, you will need the following ingredients:
Mini pretzels
Red melting chocolate
Green fondant
Brown fondant
Parchment Paper
Making the Apple Pretzel Treats
Begin by melting the red candy melts in the microwave. Be sure to follow the directions on the package to avoid burning the candy.
While the candy is melting knead and roll and the brown & green fondant separately on parchment paper. Cut small triangles from the green fondant and shape into a small leaf & cut small rectangles from the brown fondant to use as a stem for the pretzels.
Once the candy is melted, dip the pretzel sticks into the red candy melts, making sure both sides get coated.
Remove the pretzels using a toothpick and place on parchment paper.
While the red candy is still wet, place the brown fondant stem and on top of that place the green fondant leaf.
Once the candy has hardened, the treats can be stored in Rubbermaid TakeAlongs to keep them fresh.
Rubbermaid TakeAlongs are perfect for storing these apple pretzel treats. The containers are made of high-quality materials, ensuring that your snacks stay fresh and delicious. The QuikClik™ seal on the lids audibly clicks into place, providing an extra layer of security to keep your food fresh and safe while preventing spills or leaks.
Rubbermaid® TakeAlongs® containers are also a great eco-friendly and budget-friendly option. They are reusable, so you can wash them and use them again, minimizing waste and saving you money in the long run. Additionally, the containers are dishwasher safe, making cleaning them a breeze.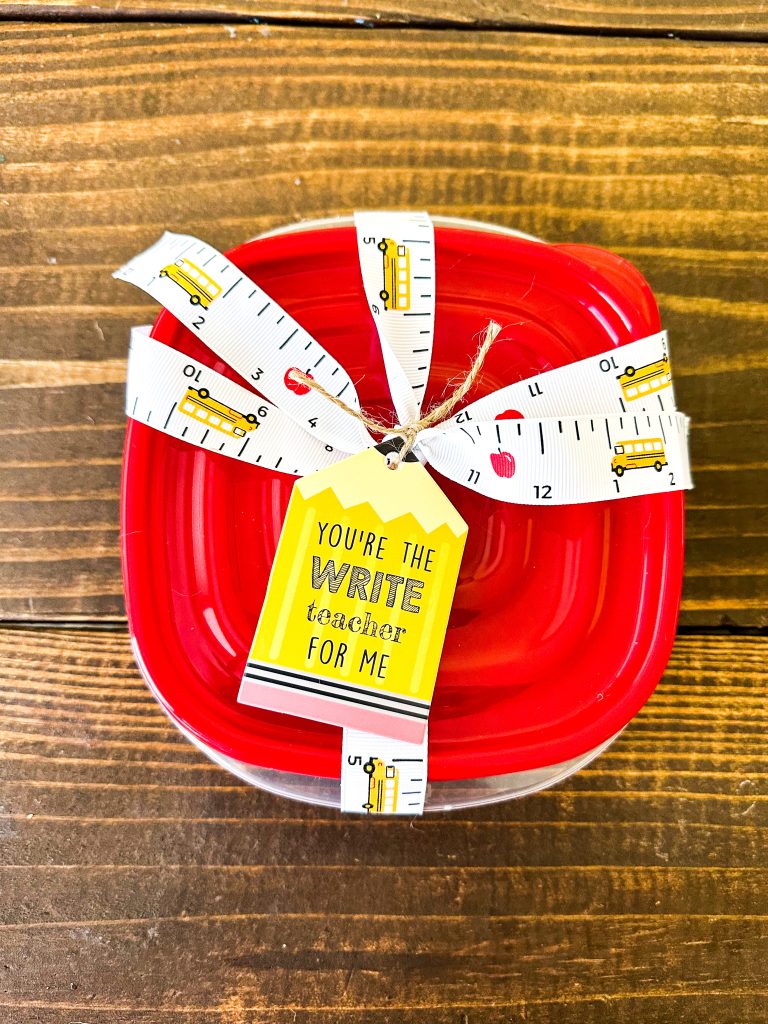 Making apple pretzel treats is a fun and easy way to show appreciation for teachers during the back-to-school season. By using Rubbermaid TakeAlongs, these treats can be stored and transported easily. So why not make a batch of apple pretzel treats for your favorite teacher today?