Now that DJ is 6 months old, he can officially start eating food other than breastmilk. Just like we did for his sister, we have been making his food at home and he is loving it. Making his food has been so much easier thanks to the Babymoov Duo Meal Station XL.
The Duo Meal Station XL is a multifunctional food processor that has 6 easy to use functions:
Steam
Blend
Warm bottles
Sterilize
Reheat
Defrost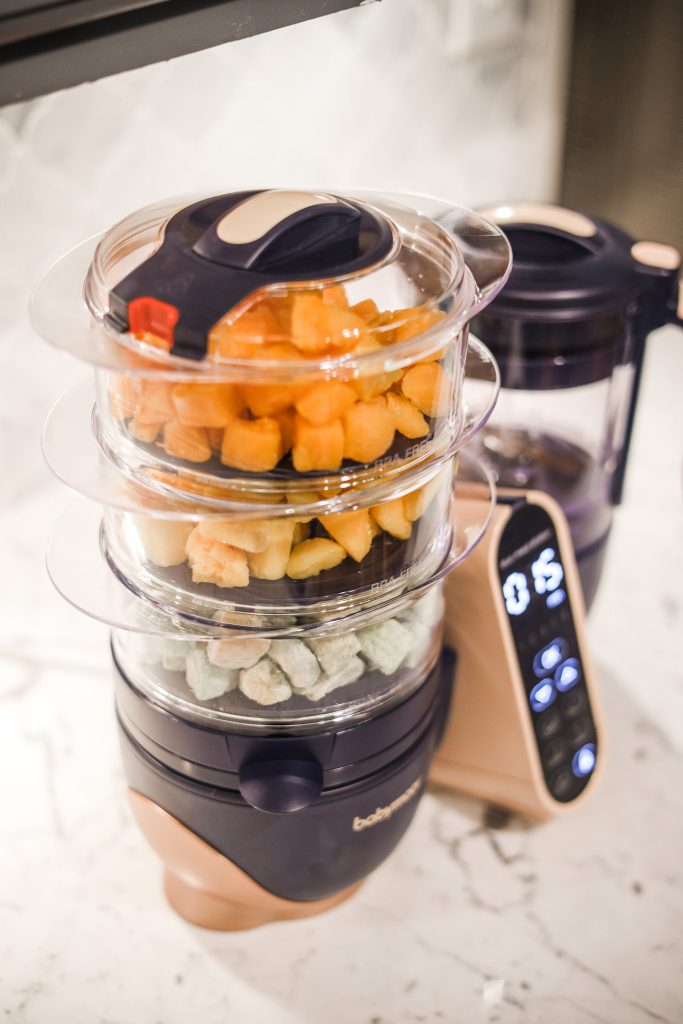 I love that it is so easy to use and I'm able to make fresh, healthy and tasty meals for my baby. From the central touchscreen console with 1 button = 1 function to being able to make 12 cups of food at once, this baby food maker is a must have. One really neat feature is that is can steam and blend at the same time, as well as heat and sterilize bottles or baby food jars.
Some of my favorite features are:
Comes apart for easy cleaning in the dishwasher
3 Separate steam baskets (BPA free)
3 Blending speeds (BPA free blender)
12 Cup capacity (up to 32 servings)
LCD control panel
6 Easy to use functions
Thanks to the large capacity and 3 separate baskets, I'm able to cook different foods at the same time without losing the flavor of the food or the nutrients, which is very important to me as a mother. Making home made baby food that DJ loves is so simple and time saving thanks to the Babymoov Duo Meal Station XL.