This is a sponsored post written by me on behalf of FeverAll. All opinions are 100% mine.
We are officially in cold & flu season and with a toddler in school and an infant at home, being prepared for sickness is a must have for our family. One thing that I do every year to prepare for this season is to go through our medicine cabinet and make a list of what we need and get rid of old and expired medicine.
One must have for our little ones' medicine cabinet is FeverAll.
What Is FeverAll?
FeverAll is an infant (ages 6-36 months) strength suppository that contains fewer inactive ingredients than other infants' fever reducers.
I really love that FeverAll Infants' Strength Suppositories are the #1 doctor recommended suppository brand and they are free of parabens, high fructose corn syrup, artificial colors & preservatives and is also the only acetaminophen labeled for infants as young as 6 months old.

Acetaminophen is one of the most recommended medications by healthcare professionals – including pediatricians and pediatric nurse practitioners – for temporary fever reduction and relief of minor aches and pain in infants and children. FeverAll® is the only national brand of acetaminophen in suppository form.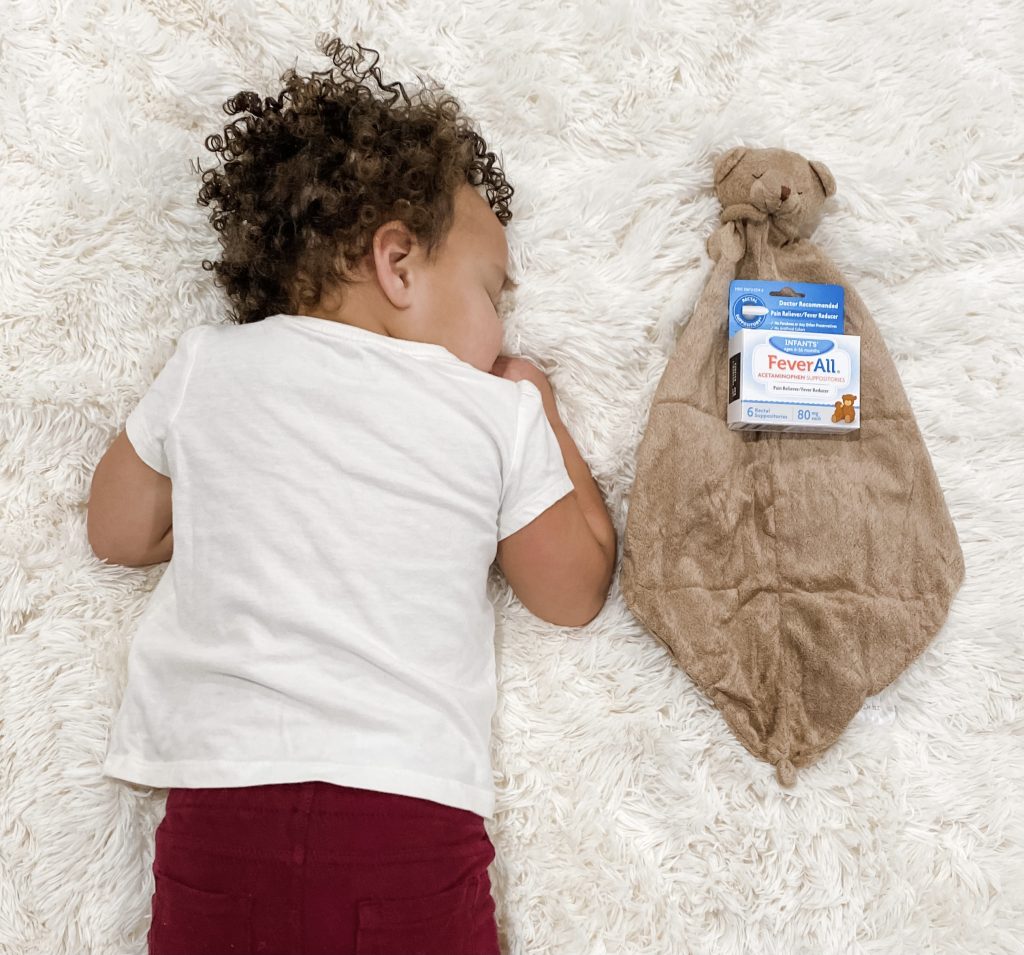 Why I Love Using FeverAll
My daughter doesn't like taking oral medicine. Whenever we try and give it to her she spits it out or clamps her mouth shut to avoid having to take her medicine. FeverAll works for us because it permits the administration and accurate dosage of fever and pain relieving medicine to my daughter without measuring or causing a mess.
To make sure that we are fever ready and prepared for cold/flu season we keep our medicine cabinet stocked with FeverAll.
For more information about FeverAll check out the FeverAll website as well as their Instagram, Facebook Page and even YouTube channel where you can find short videos from a Pediatric Nurse Practitioner answering parenting hot topics.
You can find FeverAll at your local Target, Walmart, Walgreens, CVS and Rite Aid.